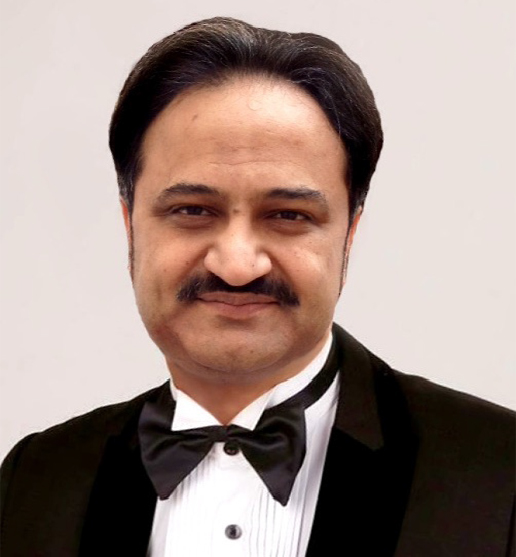 The writer is an
economist, anchor,
analyst and the
President of All
Pakistan Private
Schools' Federation
president@Pakistan
privateschools.com
ted States, Japan, and its other closest allies in the Indo-Pacific to ramp up military capabilities and deepen their cooperation, bolstering their defenses, they're looking to strengthen their alliances and partnerships with the United States in particular, and they're reaching out to each other to counter China, North Korea, and Russia. In December, Japan announced it will massively hike its defense budget and buy U.S.-made Tomahawk cruise missiles. The Philippines this month said it would allow U.S. troops to access four additional military sites in the country. And Australia is expected in the coming weeks to unveil a path forward to acquire nuclear-powered submarines with the help of the United States and Britain — a plan that is likely to include rotational deployment of U.S. submarines in Australia to help the navy there train its crews. Prime Minister Fumio Kishida's cabinet approved the budget of a total of $863bn, from next April, which was pushed up mainly by the hefty increase in military spending and higher social security costs for a fast-aging population. The Japanese cabinet's nod for a 20-percent rise in military spending is a deviation from pacifist post-WWII self-defense policy and will boost its defense budget for 2023 to a record 6.8 trillion yen ($55bn), or a 20-percent increase, in the face of regional security concerns and threats posed by China and North Korea. China, North Korea, and Russia are acting as if to wake a long-time sleeping lion in Asia – that is, Japan. This is part of a controversial new National Security Strategy that aims to double Japan's defense spending to 2 percent of gross domestic product (GDP) by 2027. Forces realignment-related expenses allocated for mitigating impacts on local communities, the draft budget will rise by a whopping 26.3 percent, or 1.42 trillion yen, from the current fiscal year. This marks yet another record figure, continuing a streak of nine consecutive years of increases in Japan's national defense budget under a Liberal Democratic Party-LDP-led administration. The draft budget, which is expected to be passed by Japan's bicameral legislature in the coming months, comes in at around 1.19 percent of the country's gross domestic product (GDP), up from 0.96 percent in the current fiscal year. Tokyo plans to increase defense spending to the NATO standard of 2 percent of GDP in 2027. The new spending target follows the NATO standard and will eventually push Japan's annual budget to about 10 trillion yen ($73bn), the world's third biggest after the United States and China. The strategy aims to provide Japan with a counterstrike capability that can pre-empt enemy attacks and protect itself from growing risks from North Korea, Russia, and China, who they fear may attempt to invade Taiwan. 
Japan's new policies already have the strong support of the Biden administration, which views Tokyo as a key partner in the region. The new policies will also strengthen the JSDF's partnerships with allies in the region such as Australia, India, South Korea, Philippines and Vietnam, to counter China, North Korea and Russia.
The draft budget listed seven priority areas to drastically strengthen Japan's defense capabilities. Those are stand-off defense capabilities, such as mass production of longer-range missiles; Integrated Air and Missile Defense (IAMD) capabilities to defend against adversarial missile attacks; unmanned asset defense capabilities such as the use of drones; cross-domain operational capabilities in space, cyberspace, and electromagnetic domains; command and control and intelligence-related functions; maneuvering and deployment capability to send troops and supplies to the front line; and sustainability and resiliency of the Japan Self-Defense Forces (JSDF) as Japan learned lessons from the Ukraine war. The increased defense spending will allow Tokyo to acquire counterstrike capabilities. The Ministry of Defense (MoD) secured 828.3 billion yen for ammunition-related spending, 3.3 times higher than the current fiscal year. It included 211.3 billion yen to procure 500 U.S.-made long-range Tomahawk cruise missiles. The MoD said it will deploy the Tomahawks in the fiscal year 2026-27 as Japan aims to develop counterstrike capabilities. Tokyo will reportedly acquire the latest model Tomahawk Block V to be equipped onto Japan Maritime Self-Defense Force (JMSDF) Aegis-equipped destroyers. According to Janes Weapons: Naval, the Tomahawk has a range of between 550 and 2,500 kilometers, depending on the variant. This gives Japan the range to strike adversaries in the region. The MoD secured 33.8 billion yen to develop an extended-range version of the domestically produced Type 12 Surface-to-Ship Missile (SSM) as a stand-off missile in a bid to bolster its defense against China's increasing military activities in the East China Sea. This missile will be operated by the army, the navy, and the air force in different variants. The ministry was allocated 93.9 billion yen to mass-produce the upgraded version of its ground-launched Type 12 standoff missiles, which extend their range from around 200 to more than 1,000 km. Japan's budget, which is still pending parliamentary approval, includes the purchase of US-made Tomahawks at 211.3 billion yen ($1.6bn) and other long-range cruise missiles that can hit targets in China or North Korea. Additionally, Japan will pay the United States 110 billion yen ($830m) for equipment and software needed to launch the Tomahawks, as well as fees for the technology transfer and staff training in the coming year, defense officials said. 
The strategy is a historic change from Japan's exclusively self-defense policy since the end of World War II. China, with its rapid arms buildup, increasingly assertive military activity, and rivalry with the US, presents an unprecedented and the greatest strategic challenge to the peace and security of Japan and the international community, the strategy stated. Tomahawks will be deployed over two years from 2026 to 2027 on advanced Aegis radar-equipped destroyers with vertical launch systems for ship-to-surface attacks, defense officials said. Japan will also buy more foreign-developed standoff missiles for launch from warplanes: a 500km (310-mile) range Joint Strike Missile from Norway for F-35A fighters and Lockheed Martin's Joint Air-to-Surface Standoff Missile with a range of about 900km (560 miles), for upgraded F-15s. Japan will spend 94 billion yen ($710m) next year to work on upgrading and mass production of Type-12 land-to-ship guided missiles developed by Mitsubishi Heavy Industries for deployment within the next few years. To reinforce strike capability and range, Japan is adding eight more F-35Bs at 143.5 billion yen ($1.08bn) capable of short takeoffs and vertical landings on either of the two formerly helicopter carriers Izumo and Kaga that are being retrofitted so they could be operated jointly with the US military. Over the next five years, Japan will spend about 5 trillion yen ($37bn) on the standoff, or long-range missiles, with deployment beginning in four years. Annual spending for 2023 on long-range ammunition alone will be tripled from this year to 828 billion yen ($6.26bn). Japan will develop other types of arsenals, such as hypersonic weapons and unmanned and multi-role vehicles, for possible collaboration with the F-X next-generation fighter jet Japan is developing with Britain and Italy for deployment in 2035. The defense ministry is also developing arsenals designed for defending remote southern islands, including a Japanese-controlled East China Sea island dispute with China. Japan will spend about 100 billion yen ($7.6m) next year also to beef up cybersecurity to protect Japanese defense technology and industry. Another key purchase is unmanned aerial vehicles for assaults and reconnaissance. Defense officials said they plan to test a number of foreign-developed UAVs, including Turkish-made Bayraktar drones used in Ukraine, as well as those from Israel, the US, and home-developed Fuji Imvac. Japan says counterstrike capability is indispensable and constitutional if it responds to signs of an imminent enemy attack. But it is extremely difficult to conduct such an attack without risking blame for striking first. Strike capability goes beyond self-defense under Japan's pacifist post-World War II constitution, which limits the use of force strictly to defend itself. In 2015, then-Prime Minister Shinzo Abe altered the constitutional interpretation of the principle. The change allows Japan to defend its ally, the US, in what is known as collective self-defense, providing a legal basis for Japan to build up its military and expand the roles it performs. 
The need to boost Japan's military spending comes at a time of intensifying economic challenges as the Ukraine war, soaring inflation, and rising rates worldwide push the global economy to the brink of recession. All of this means a longer road to reducing Japan's public debt which tops 2.5 times the size of its economy. On the brighter side, tax revenue is seen hitting a record 69.4 trillion thanks in part to a recovery in corporate profits, allowing the government to reduce new bond sales by 1.3 trillion yen to 35.6 trillion yen. The MoD secured about 2 trillion yen to promote measures regarding sustainment and maintenance of equipment, 1.8 times higher than the current fiscal year. More than a few ruling LDP lawmakers have called for ensuring the necessary funds to sustain and maintain JSDF equipment by stressing the dire situation of Japan's defense due to historically low funding. The funding is for preparation costs related to the performance evaluation testing of the new missile's seeker. The JNAAM program is Tokyo's first defense equipment project with a foreign partner other than the United States. As neighboring China expands the size and capabilities of its naval forces, Japan is enhancing its maritime security, in particular, to defend the southwestern Nansei Islands, including the disputed Senkaku and Diaoyu Islands in the East China Sea, by boosting its patrol activities. The Senkaku and Diaoyu islands are controlled by Japan but are also claimed by China. Japan's new policies already have the strong support of the Biden administration, which views Tokyo as a key partner in the region. The new policies will also strengthen the JSDF's partnerships with allies in the region such as Australia, India, South Korea, the Philippines, and Vietnam, to counter China, North Korea, and Russia. Amid the most severe and complex security environment since the end of World War II, it is necessary to face a severe reality and engage in fundamental reinforcement of defense capabilities which focuses on the opponent's capability and new ways of warfare to protect the lives and peaceful livelihood of Japanese nationals, pointed out the new National Defense Strategy (NDS).