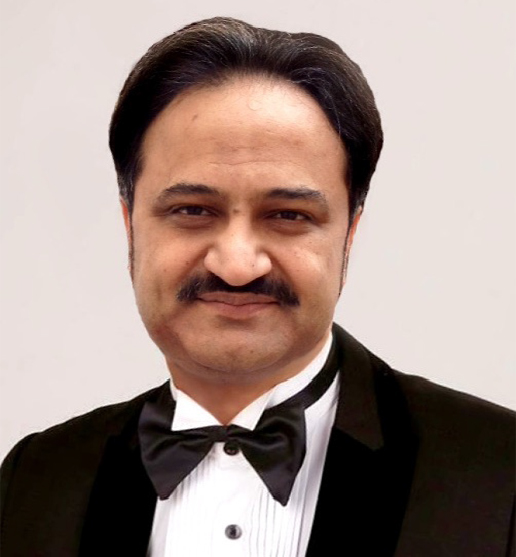 The writer is an
economist, anchor,
analyst and the
President of All
Pakistan Private
Schools' Federation
president@Pakistan
privateschools.com
Russia and Iran are working on a new shipping corridor that cuts Europe and its sanctions out of the picture, and are looking to partner with India, which has kept its distance from the Western-led isolation campaign against the two countries. The plan is an answer to the U.S.-led push for friend-shoring, an effort to relocate supply chains to allies and friendly countries. Iran seeks to leverage its potential as a transport hub between Asia, Russia and Europe. Moscow, New Delhi and Tehran signed an agreement back in 2002 laying out plans for the International North-South Transport Corridor, which would connect India and Russia through Iran and Azerbaijan, bypassing the Suez Canal. For Russia, the corridor would provide a major export channel to South Asia without needing to go through Europe, which has been working to cut Moscow's loss economically since it invaded Ukraine. When Russian President Vladimir Putin visited Iran in July, he and his counterpart Ebrahim Raisi agreed on the need to finish the Rasht-Astara rail link in northern Iran, part of the proposed route. Isolated from much of the rest of the world through Western sanctions, Russia and Iran have been building closer economic ties with each other. Construction is underway on 3,300 kilometres of railways throughout Iran, and 560 km of the new track is set to open. Completing all of these projects would expand the country's rail network by 20%. Around 6,000 km of highways are also under construction, with 1,000 km set to finish. A four-lane highway linking the Caspian Sea and the Persian Gulf opened in 2022. Consequent to the Ukraine war, as the Sea of Azov, becomes an inland sea for Russia, bracketed by the Crimean Peninsula and the mouth of the River Don, the sea and rail networks of the region extend to Iranian hubs on the Caspian Sea and ultimately lead to the Indian Ocean. The time has come for the inland trade corridor known as the International North-South Transport Corridor or the INSTC, which was launched in 2000 to connect the Baltic Sea with the Indian Ocean. Moscow is currently finalising the rules that would give ships from Iran the right of passage along inland waterways on the Volga and Don rivers. The INSTC was conceived as a 7,200 km-long multimodal transportation network encompassing sea, road, and rail routes to move freight between Russia, Central Asia and the Caspian regions, Iran and India. At its core, this is a Russian-Iranian project who is a stakeholder in countering the West's weaponisation of sanctions. But there is much more to their congruent interests. The Western sanctions motivate them to look for optimally developing their economies, and both Russia and Iran are pivoting to the Asian market, and in the process, a new trading bloc is forming that is completely free of Western presence. The goal is to shield commercial links from Western interference and build new ones with the giant and fast–growing economies of Asia. In the near term, INSTC's takeoff will depend on some big projects. A constant influx of national currencies gives confidence to the market. Novak disclosed that Russia and Iran may reach an agreement on swap supplies of oil and gas, then perspectively, this includes exports of gas to Afghanistan, and Pakistan — either using the infrastructure projects of Central Asia or through a swap from the territory of Iran. Russia expects around 5 mln tons of oil per year and up to 10 bln cubic meters of gas at the first stage. Pakistan is also interested in sourcing Russian gas. Referred to Russia's agreement with Azerbaijan, which is set to increase gas supplies, and when they increase gas production, we will be able to discuss swaps. Pakistan has an inherent advantage, as all the participating countries of the INSTC except India also happen to be members of China's Belt and Road Initiative. At some point early enough, the two designated Iranian ports in the INSTC — Bandar Abbas and Chabahar — will likely get linked to Gwadar Port, which is the gateway to the China-Pakistan Economic Corridor (CPEC) leading to Xinjiang, and an important component of the BRI. The INSTC will spawn a web of international economic corridors. Iran is destined to become the hub of converging strategic interests with significant economic dimensions that will determine new alliances and impact the geopolitics of South and West Asia in the 21st century. The US has been waging an information war to debunk the CPEC and fuel anti-China sentiments in Pakistani public opinion. But it is a hopeless endeavour to malign the INSTC as a geopolitical project and impractical to threaten regional states from associating with what is an intercontinental trade route. The INSTC trials carried out to transport containers from St Petersburg to Gawadar using the trade corridor can reduce the delivery time of cargo from 45 days to 25 days at 30% cheaper rates than via Suez Canal, justifying the hopes for enhanced connectivity and utility of the corridor. The trade potential of INSTC is immense. However, Russia and Iran are determined to decouple the West. Iran and Eurasian Economic Union comprising Russia, Belarus, Kazakhstan and Kyrgyzstan have finalised the terms for a free trade agreement involving more than 7,500 types of commodities.
A trade route to bypass Western sanctions will remain high on agendas in Moscow and Tehran, for now, the INSTC appears more aspirational than possible
A market as big as $700 billion is opening up to Iranian products and services as of the next Iranian year. Iran's national oil company and state-owned Russian energy giant Gazprom signed a memorandum of understanding on energy cooperation last year worth $40 billion. The FTA encourages the free movement of goods and services and provides for common policies in the macroeconomic sphere, transport, industry and agriculture, energy, foreign trade and investment, customs, technical regulation, competition, and antitrust regulation. It will be a game changer for the INSTC, transforming the power dynamic in the vast Eurasian landmass and the Gulf region. The INSTC signifies a strategic axis between Russia and Iran built around a trade route heralding a non-western trading bloc of free-wheeling regional states with common interests in resisting western hegemony. The route would benefit Pakistan politically and economically. It would open up the possibility of more trade with resource-rich Central Asia through Iran, as well as further Pakistan's goal of developing alternatives to the Belt and Road link between China and the Pakistani port of Gwadar. But using the two countries as a trade route is likely to be a challenge, given that they are cut off not only from global supply chains but also from international financial networks. Moscow and Tehran are committing significant resources to transport corridors but it won't readily break their shared isolation from the West. A problem for strategic planners on both sides is that the trade corridor would pass through Azerbaijan, which the Islamic Republic has threatened to destroy. Indeed, relations between the neighbouring Shia nations have grown tense in recent months, as both countries have held military drills along the Aras River, which separates Iran from Azerbaijan and Armenia. And yet, pragmatism may nonetheless prevail. In September, Iran's foreign ministry called the INSTC crucial for regional economic activity. Moscow and Tehran have committed significant resources to make the transport corridor a reality. Overall, Moscow and Tehran plan to invest as much as $25 billion in the regional network. Russia and Iran have also discussed the creation of a transport-logistics hub in Iran's Bandar Abbas port, while the topic of Caspian Sea cooperation was on the agenda for a meeting this week between the countries' foreign ministers. Moscow likely views a land link with Iran as a better investment, given that Western countries control most major sea routes and have imposed restrictions on Russian ships. Nonetheless, the Kremlin is keeping its options open. Earlier this month, Russian President Vladimir Putin and his Iranian counterpart agreed on the need for consistent implementation of mutually beneficial projects in the energy, transport and logistics sectors. If completed, the INSTC would help Russian and Iranian companies reorient to eastern markets, circumventing some of the sanctions that are strangling their operations. But creating a new transport route is far from guaranteed; there are plenty of obstacles that continue to stand in the way of an operational corridor. For starters, it remains uncertain whether Russia, despite being one of the major protagonists, can guarantee security on its section of the transportation route. The Russian government plans to build roads around Khasavyurt and Derbent, strategically important cities located in Dagestan, a restive region that has faced waves of anti-government protests. If Moscow loses in Ukraine, separatist tendencies in Dagestan, where ethnic Russians make up only 3.6 per cent of the population, will undoubtedly grow, impacting the fate of the INSTC. Second, given the current geopolitical circumstances, it is unlikely that European nations will use Russia and Iran as transit routes to India. In a similar vein, the successful functioning of the INSTC would depend on whether Asian countries, namely India and the Gulf states, would agree to do any serious business along transit hubs managed by Russia and Iran. Third, it will take time to build the necessary transport infrastructure and it is unclear whether Moscow, struggling with Western sanctions and bogged down in Ukraine, can complete such ambitious projects. Finally, the United States and its allies can always find new ways to prevent Moscow and Tehran from completing their endeavour, through more sanctions, sabotage, or other means. At this point, the obstacles to a fully functional INSTC appear insurmountable. Thus, Russia and Iran will likely focus more on developing closer bilateral ties, be it in the fields of aviation or aerospace, aware that a regional transport corridor is heavily dependent on other regional actors. While a trade route to bypass Western sanctions will remain high on agendas in Moscow and Tehran, for now, the INSTC appears more aspirational than possible.