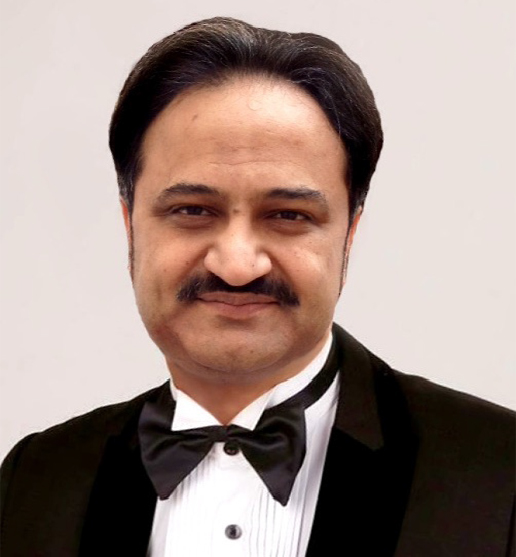 The writer is an
economist, anchor,
analyst and the
President of All
Pakistan Private
Schools' Federation
president@Pakistan
privateschools.com
Pakistan's Chief of Army Staff (COAS) Gen. Syed Asim Munir completed his weeklong tour of Saudi Arabia and the United Arab Emirates. The army chief's visit was to improve military diplomacy with the two Gulf nations. The trip focused on military cooperation and saw Gen. Asim meet senior leaders from both countries. This is Gen. Asim's first trip since assuming command of Pakistan's army, and highlights the importance of the Saudi-Pakistani bilateral relationship, particularly between the two nation's armed forces. The visit occurred while Pakistan is beset by high inflation and is at risk of default, defense cooperation is the primary focus of the visit. The visit results in boilerplate pronouncements regarding the importance of the respective defense bilateral relationships, while the importance of the Saudi-Pakistani relationship always takes precedence over the UAE-Pakistan relationship. Saudi Arabia once again rescues Pakistan from the precarious balance of payment problem, as Crown Prince Mohammed bin Salman directed authorities to consider increasing the cash deposit with the State Bank of Pakistan (SBP) as well as investment in the country. According to the Saudi state media, the crown prince directed the Saudi Development Fund (SDF) to study increasing the amount of the deposit provided by the kingdom in favor of the Pakistani central bank, which had previously been extended on December 2, 2022, to hit a $5 billion ceiling, which has previously been announced on August 25, 2022, to reach $10 billion. The move was part of the kingdom's effort to support the economy of Pakistan and its people. Saudi Arabia already rolled over $3 billion last month and the provision of an additional $2 billion would shore up the country's depleting foreign reserves, which last week came down to $4.5 billion – enough to cover only three weeks of imports. Saudi Arabia's announcement came just a day after army chief Gen. Asim Munir met the crown prince during his maiden visit to Saudi Arabia. Saudi media reported that the kingdom is studying ways to increase deposits in Pakistan's central bank from $3 billion to $5 billion, as well as invest up to $10 billion in the country. Saudis have led international efforts to aid Pakistan in recent years. In November 2021, Riyadh deposited $3 billion in Pakistan's central bank. The same deposit term was extended last month. This is not the first time a Pakistani army chief has engaged in economic diplomacy to ease the country's crisis. In July last year, Munir's predecessor Gen. Qamar Javed Bajwa requested the White House and U.S. Treasury Department to push the International Monetary Fund for immediate lending of nearly $1.2 billion under its resumed loan program. Pakistan was mired in dire need of foreign funding and its foreign exchange reserves held by the central bank have shrunk to $4.5 billion while the country faces loan repayments of approximately $8.3 billion over the next three months.
Saudi Arabia and Pakistan have a long history of close relations, with both countries seeing each other as key allies in the region. The Kingdom is also a major provider of aid and investment to Pakistan, and the two countries have cooperated on security and military matters.
Pakistan has long been able to depend on assistance from its financially sound Gulf partners, especially after the recent upswing in oil prices. This suggests they'll be willing to provide, or at least be receptive to eventually providing, badly needed aid to Pakistan. Pakistan cannot necessarily count on new assistance from Beijing or the West. China is experiencing its own economic stress, compounded by its current COVID mess. The Western states have been hesitant to keep providing bailout money to Pakistan. Pakistan is important for Saudis due to its proximity to Iran and its potential consumer market. So, Saudis and the UAE will keep Pakistan afloat, while Pakistan is trying to get loans from Gulf allies, it also wants to secure a $1.7 billion bailout package from the IMF after passing the ninth review of the Extended Fund Facility. The current visit by General Asim Munir came at a time when Pakistan faced a crippling economic crisis as the country's foreign reserves have depleted to less than $6bn – its lowest since April 2014 – which can just cover a month of import. Inflation has been skyrocketing while Pakistan is also dealing with the aftermath of last year's catastrophic floods that resulted in an estimated loss of more than $30bn. Pakistan needed Saudi money to shore foreign reserves and ensure a safety valve from default. Riyadh deposited $3bn in November 2021, and in the last month, the kingdom extended the terms of the fund. Since taking office last April, Prime Minister Shehbaz Sharif has traveled to several Gulf countries to seek economic aid and investment. According to official data between April to November last year, Saudi Arabia has given more than $900m in aid and $500m for importing oil. Qatar promised to invest $3bn during Sharif's trip to Doha in August. Pakistani leadership is looking towards Saudi royals to shore up the depleting foreign reserves to avert an economic crisis. Pakistan managed to secure a loan from the International Monetary Fund (IMF) worth $1.17bn in August. But the next tranche of the $1.18bn loan has been delayed. Pakistan is still negotiating with IMF for the next tranche. In September, the Pakistan finance minister resigned while the government seems unwilling to accept IMF conditions, including increasing levies on fuel.
Saudi Arabia and Pakistan have a long history of close relations, with both countries seeing each other as key allies in the region. The Kingdom is also a major provider of aid and investment to Pakistan, and the two countries have cooperated on security and military matters. With the relationship between the two nations going back more than 50 years, this is not the first time a Pakistani leader, either civilian or military, has picked the kingdom as their first destination after taking charge. Both the current Prime Minister Sharif and his predecessor Khan traveled to Saudi Arabia on their maiden visits in 2018 and 2022 respectively. The last two former army chiefs, General Qamar Javed Bajwa – General Munir's predecessor, and General Raheel Sharif, went to Saudi Arabia for their first trip. Sharif, after his retirement in November 2016, subsequently became the commander-in-chief of the Saudi-led Islamic Military Counter Terrorism Coalition, a 41-nation alliance of Muslim countries located in Saudi Arabia. One of our oldest and biggest bilateral military exercises has been with Saudi Arabia. We have a very strong training team deployed in Saudi for decades. General Munir himself has served time in Saudi Arabia as part of the Pakistani army's close defense cooperation with the kingdom. The relationship between the two nations is historic in nature and, while Pakistan often needs economic support, it also has provided security assistance to Saudi Arabia. Pakistan has been teetering on the brink of default, which, in simple terms, can be only prevented by the deft handling of the economy. From the Saudi perspective, the Gulf nation wanted to maintain the relationship with Pakistan because the country was an important element of Saudi regional defense strategy. The two countries have engaged in various sectors such as economy, labor, trade, and security, and the fact that the current army chief went to Saudi Arabia, is merely a continuation of a pattern. Pakistani manpower was the key driver for Saudi development for more than five decades. Same as, the UAE is home to around 1.7 million Pakistanis, who have been playing a pivotal role in the success story of the UAE for the last five decades, contributing to the progress, prosperity, and economic development of the two brotherly countries. Pakistan, too, has made commitments to protect the kingdom in case of any security concerns, and the relationship is time-tested. Pakistan still needs structural changes and cannot keep relying on aid from the IMF and friendly countries like Saudi Arabia. No matter how much bailout assistance and other new aid packages Pakistan may secure from the IMF and other countries, none will address the underlying issues that have long shackled Pakistan's economic growth, such as mounting debt, a lack of export diversification, insufficient government revenue, and corruption. Saudi's help that they provide to Pakistan only brings a temporary reprieve and it's not a permanent solution. This arrangement has to end at some point in time and then Pakistan will have to address a permanent solution.