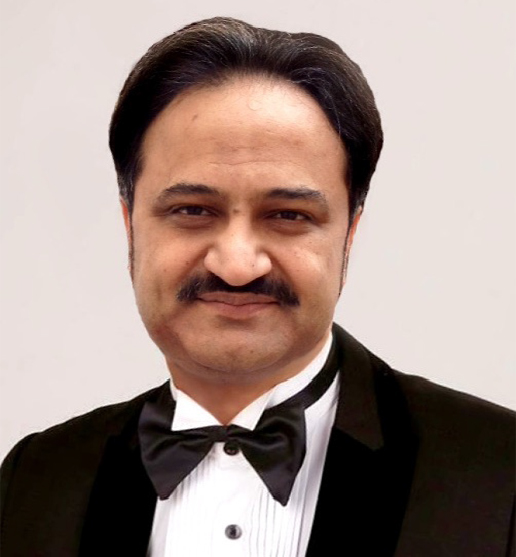 The writer is an
economist, anchor,
analyst and the
President of All
Pakistan Private
Schools' Federation
president@Pakistan
privateschools.com
It has been over a decade since the state made a promise to every child between the ages of five and 16 years of free and compulsory education. The compulsory range of school going age is stipulated as five to 16 years under article 25-A of the Constitution. But Pakistan is facing a serious challenge to ensure all children, particularly the most disadvantaged, attend, stay and learn in school. With an increasing population and a burgeoning youth cohort, Pakistan now has more than 75 million children between five and 16 years. Currently, Pakistan has the world's second-highest number of out-of-school children (OOSC) with an estimated 25 million children aged 5-16 not attending school, representing 35 per cent of the total population in this age group. Of these, the public schooling system only caters to 24 million and private schooling system caters to 26 million, with over 25 million currently out-of-school-children (OOSC). Pakistan is facing a serious challenge to ensure all children, particularly the most disadvantaged, attend, stay and learn in school. While the percentage varies, this age-specific statistic provides an insight into what is needed to ensure that the over 50 per cent of five year olds who are not enrolled, or the 48 per cent of 16 year olds who have dropped out or never enrolled, are provided an appropriate educational platform. Almost 3.8 million children, with 2.5 million between 14 and 16 years, enrolled in an educational institution but dropped out. While enrollment and retention rates are improving, progress has been slow to improve education indicators in Pakistan. In the 5-9 age group, 5 million children are not enrolled in schools and after primary-school age, the number of OOSC doubles, with 11.4 million adolescents between the ages of 10-14 not receiving formal education. Disparities based on gender, socio-economic status, and geography are significant; in Sindh, 52 percent of the poorest children (58 percent girls) are out of school, and in Balochistan, 78 percent of girls are out of school. Nearly 10.7 million boys and 8.6 million girls are enrolled at the primary level and this drops to 3.6 million boys and 2.8 million girls at the lower secondary level. Gaps in service provision at all education levels is a major constraint to education access. Socio-cultural demand-side barriers combined with economic factors and supply-related issues, together hamper access and retention of certain marginalized groups, in particular adolescent girls. Putting in place a credible data system and monitoring measures to track retention and prevent drop-out of out-of-school children is still a challenge.
There are two types of OOSC: Children who have never attended school and Children who have attended school in the past but have dropped out. Each type corresponds to a different set of factors and policy implications, some of which are discussed subsequently. Out of all children in Pakistan between the ages of five to 16 years, 35 per cent, i.e. one third, are out of school. This amounts to an estimated total of over 25 million. Balochistan has the highest proportion of OOSC at 47 per cent followed by Sindh at 44 per cent. In absolute terms, Punjab has the largest total population of OOSC roughly estimated at 8.7 million followed by Sindh at 7.5 million. Proportion of OOSC varies considerably among and within provinces. District level data from all provinces identifies the enormity of the challenge facing provincial and district education apparatuses. Gender disparity in education has remained a persistent challenge. Among the out of school children, 54 per cent are girls and 46 per cent are boys. This translates to 11.8 million girls and 10.2 million boys not going to schools across the country. Rural areas of the country account for 15.4 million of the total OOSC, with 4.6 million of the children not going to school residing in urban areas. The rural majority of Pakistan's OOSC is a factor that remains uniform in many districts across the four provinces. Of all children between the ages of 5-16, the highest enrolment rate is observed among nine years olds (82 per cent) followed by 11 year olds (81 per cent). The same trend is observed for boys and girls virtually across the range of five to 16 years. The only difference is percentage of enrolment of each age group is higher for boys than girls. The dropout ratio rises steadily with age. However, the proportion of children who have never attended school remains overwhelming at all age levels. First time access to school is poorer in Balochistan than in any other province. The government needs to radically improve first time enrolments at early age groups and first time enrolments in accelerated programmes for children between the ages of 10-16 years. Subsequently, it needs to build on the gains in enrolment to target at-risk students in higher age groups. Fifty-three per cent of all out of school 16 year olds in Khyber Pakhtunkhwa have never been to school. The dropout ratio rises steadily with age. Early years access needs to be enhanced through aggressive targeting of pockets of OOSC population that has never been to school.
At systems level, inadequate financing, limited enforcement of policy commitments and challenges in equitable implementation impede reaching the most disadvantaged. An discouraging decrease in recent education budgets has been observed in the total GDP, which is already well short of the 4 percent target. In order to accelerate progress and ensure the equitable expansion of quality education, Government of Pakistan's should do more efforts to significantly reduce the number of OOSC at pre-primary, primary and lower secondary levels. Pakistan education programme should focus on Early Childhood Education (ECE) to improve school readiness; expansion of equitable and quality alternative learning pathways (ALP) at basic education levels; and nurturing of school-community linkages to increase on-time enrolment, reduce drop-outs, and ensure completion and transition for all students. At systems levels, we should contribute more equity-focused provincial sector planning and budgeting; strengthening data and assessment systems; and evidence-based policy advocacy. Investment in quality early learning and pre-primary education is important that young children be ready for school has high positive impacts on primary school enrolment, survival and learning, and is cost-effective. Given the limited reach and inequities in the provision of pre-primary education, Pakistan is increasingly recognizing early learning as a policy priority, and several provinces have already developed ECCE policies, plans, and standards. While several models exist for ALPs, these are still scattered and limited in scale. Pakistan must address the issue of OOSC through studies, supporting provincial sector plan development, development or review of non-formal education policy and direct programme implementation. Socio-cultural demand-side barriers combined with economic factors together drive education deprivation for certain groups of children in Pakistan, particularly girls. These barriers are further exacerbated by a lack of parental awareness of early learning, importance of on-time enrolment, and lack of social protection schemes. However, there is ample room for improvement in large scale enrolment campaigns during early years. Like other provinces, the age group of nine and above is vulnerable to dropouts. Enrolment drives targeting younger OOSC should be complemented with strategies to improve retention towards the end and beyond primary school level. The necessary steps to address the situation include radical improvements in early years enrolments, and first time enrolments for fast track programmes for children between the ages of 10-16. Building on these the subsequent approach should be to target at-risk students in higher age groups to improve retention.
A deeper understanding of the equity challenge for these 25 million out-of-schools-children especially girls, between the ages of five and 16 years is needed, it's their constitutional right and our duty.
It is important to understand the reasons behind children being out of school. Eighty-seven per cent of the children who have not been to school reported it as too expensive while 13 per cent gave other reasons for not enrolling in a school. Thirty-one per cent of the students who dropped out from school were not willing to continue attending school, while 19 per cent reported it as too expensive. Thirteen per cent dropped out in order to help at home or help with work. Eleven per cent of the students dropped out of school because parents and elders did not allow and six per cent stopped attending school because of long distance between school and home. A deeper analysis of the reason of students dropping out from school at provincial level shows that distance between home and school contributes significantly to children dropping out of school. The children's willingness and educational expenses are cited as the major reasons for dropping out of school. On the equity front, the state needs to ensure that the right to education for girls in rural areas and children with disabilities across the country is provided for. The literacy rate among persons with disabilities in 15 years or older is 31.5 per cent, or almost half of the national average. Challenges in major urban centres and those in rural areas are vastly different. So will be their solutions. Building high schools or upgrading existing primary and middle schools will solve only a part of the problem. Unless the state responds to the reasons why children are not in school in specific localities and regions, a one-size fits all educational service provision model will continue to see a third of Pakistani children never having the educational and economic opportunities that should be their right. Serious efforts need to be made to ensure that Pakistan has a large population of literate and educated girls and women, only building schools will not suffice. Therefore, Pakistan must focus more closely on the obstacles to on-time enrolment, retention, completion and transition. Equity-based investments by government should continue to ensure education systems include the most disadvantaged girls and boys. Considering insufficient and ineffective allocation of budgets, strategically engages in sector planning, to capitalise on opportunities to influence decision-making on equity issues. With growing technical capacity and focus on assessment of learning, and international expertise also provides an opportunity to add value to Pakistan's efforts to improve assessment systems. System reforms help in improving accountability and evidence-based decision making. We must support healthy dialogue on education budgeting and public financing, to highlight areas of improvement for better planning and improvement in the education sector. A deeper understanding of the equity challenge for these 25 million out-of-schools-children especially girls, between the ages of five and 16 years is needed, it's their constitutional right and our duty.