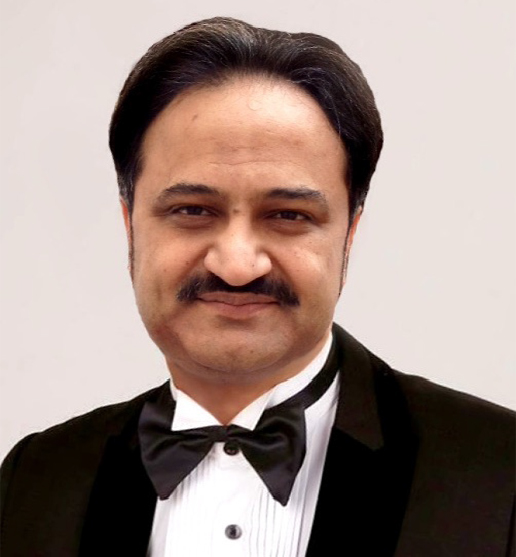 The writer is an
economist, anchor,
analyst and the
President of All
Pakistan Private
Schools' Federation
president@Pakistan
privateschools.com
Boris Johnson has resigned following a revolt within his Conservative Party, saying in an address to the nation that "It is clear now the will of the parliamentary Conservative Party that there should be a new leader of that party and therefore, a new prime minister". Boris Johnson will step down as prime minister when a new leader is found. Some lawmakers and party grandees warned that Johnson was soiling the party brand and that he was too damaged to stay in office through the summer. He quits Downing Street after less than three years in the job, despite having won a huge majority in the 2019 general election. Some might forget that just a few years ago, Johnson was flying high. A former mayor of London and newspaper columnist, he was the rock star of his party. His speeches at the annual Conservative Party convention were standing-room-only. And most importantly, he was election gold, winning the party a record-breaking 80-seat majority in 2019, with talk of a coming Tory Era, with the party — and Johnson — in power for a decade or more.  People lined up hours beforehand to get in, with Johnson, but there was always another shoe to drop. 
Johnson was a vote winner, winning the party a record-breaking 80-seat majority and a 14-million-vote mandate in the last general election, in 2019. Once the election winning ended, there wasn't much left.
But how does that happen? and how painful it is for him to step down, but made no mention of the scandals that have proved his political downfall. Johnson was known to have a loose relationship with the truth. He was sacked from the Times of London for making up a quote in 1988 — before making a name for himself as a Brussels correspondent for the Telegraph with exaggerated and inaccurate dispatches. In 2004, he was fired from a leadership post in the Conservative Party after he lied about having an affair. Using typical Johnsonian language, he initially dismissed the claims as an inverted pyramid of piffle before other evidence emerged.  In the last few days,  Johnson had tried to persuade his colleagues that it would be eccentric to change governments when the economic scene is so difficult domestically and internationally. Johnson went on to address voters directly and expressed his sadness at stepping down after nearly three years in the role. According to the opposition, Johnson was always unfit for office. There will be no general election. Instead, the next leader of Britain will be chosen in a vote by members of the Conservative Party, which will remain in power. Once a Conservative leader has stood down, an election for a new party leader is triggered. Under the current rules, candidates need the support of eight Conservative MPs to stand. Once all the candidates have declared – if there are more than two candidates – Tory MPs will hold a series of votes until only two remain. Whoever wins the contest to lead the Conservatives, will become the leader of the party with the largest number of MPs in Parliament. The Queen will therefore ask them to form a government. When a prime minister resigns, there is not automatically a general election. At the moment, there is no obvious successor to Mr Johnson, but there are several potential candidates. In reality, he now lacks the authority to introduce any radical new policies. He will still represent the UK abroad and can continue to make public appointments or changes to his team of ministers.
Johnson has in recent months been engulfed in a series of scandals that forced even his most stalwart supporters to abandon him. Nearly 60 members of the government — including five cabinet ministers have resigned, furious about the botched handling of the resignation by Johnson's former deputy chief whip, Chris Pincher, who was accused of groping two men. Johnson initially attempted to ride out the crisis despite an unprecedented flight of middle-ranking ministers from the government, a battering at Prime Minister's Questions and a bruising appearance before a committee of senior lawmakers in Parliament. But Johnson finally gave in after some of his most loyal allies told him that the game was up. He has been responsible for lies, scandal and fraud on an industrial scale. He has been in power for 12 years. The damage they have done is profound. Twelve years of economic stagnation, declining public services and empty promises.
Johnson's departure will mark a remarkable downfall for a Prime Minister who was once seen as having political superpowers, with an appeal that transcended traditional party lines. He won a landslide victory in December 2019 on the promise of delivering a Brexit deal and leading the UK to a bright future outside the European Union. But his premiership unraveled in the aftermath of the Covid-19 pandemic. What did in Johnson was his constant bobbing, weaving and ducking. His dissembling prevarications over a series of scandals — coronavirus lockdown parties, the refurbishment of his official apartment and the appointment of an ally accused of sexual misconduct. The relationship between Britain and Ireland has come under strain during Johnson's tenure. First Minister of Scotland Nicola Sturgeon, who wants her nation to seek independence outside the United Kingdom, tweeted that "people across the UK need and deserve better — especially now — than a badly written soap opera."  In recent months the Prime Minister has faced a barrage of criticism from all sides over his conduct and that of some members of his government, including illegal, Covid-19 lockdown-breaking parties thrown in his Downing Street offices for which he and others were fined. Numerous other scandals have also hit his standing in the polls. These include accusations of using donor money inappropriately to pay for a refurbishment of his Downing Street home and ordering MPs to vote in such a way that would protect a colleague who had breached lobbying rules. Last month, Johnson survived a vote of confidence triggered by his own MPs amid increasing dissatisfaction with his leadership. The secret ballot of Tory lawmakers saw some 211 MPs vote in favor of Johnson, while 148 voted against him, 41% of his own parliamentary party refused to back him. He suffered a further blow late last month when his party lost two parliamentary by-elections in a single night, raising new questions about his leadership. His reputation was also dented by the resignation of his second ethics adviser in less than two years. Johnson's cabinet ministers were sick of being shoved in front of the cameras to defend the government on morning TV news shows — only to find out hours or days later that Johnson and his aides hadn't told them the full truth. 
Johnson concentrated too much on the geopolitical situation, on Ukraine, while ignoring his country's economic problems.  Brexit was Johnson's signal achievement, for better or worse, still to be determined. He convinced the British people to leave the European Union and its regulatory alignment, customs union and single market' and as prime minister, he delivered on his promise to get Brexit done. The public may be tired of the endless debate on the topic, but Johnson's vision of a swashbuckling, free-trading nation with a global booming economy — welcome to the best and brightest immigrants — has not yet been realized. The 58-year-old former London mayor had become known for his ability to wriggle out of political controversies.  Johnson's downfall brings an end to his reputation as the Teflon prime minister, but don't forget that he was a vote winner,  that he had a 14-million-vote mandate from the British people who cast their ballots for him and his party in the last general election, in 2019. Once the election-winning ended, there wasn't much left.