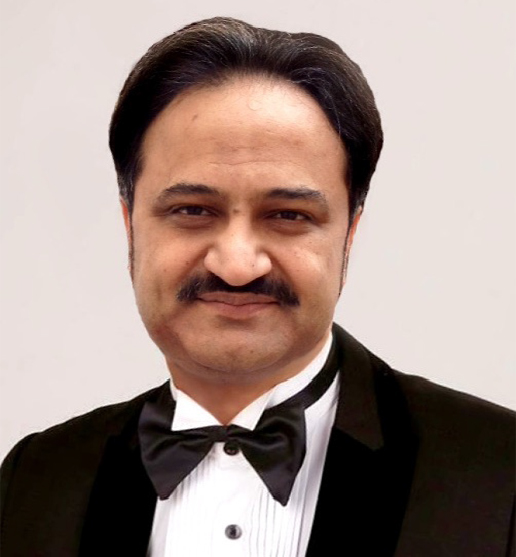 The writer is an
economist, anchor,
analyst and the
President of all
Pakistan Private
Schools' Federation
president@Pakistan
Israel's President Isaac Herzog arrived in Turkey to meet his counterpart President Recep Tayyip Erdoğan on the first visit by an Israeli head of state since 2007, as the countries seek to mend fractured ties. "President Herzog's visit will be a turning point in Turkey-Israel relations," Erdoğan said. Herzog also acknowledged the potential of Turkish-Israeli relations, "Israel and Turkey can and should have a cooperation that can positively affect this entire region we call home," he said. In November, following the release of an Israeli couple that had been detained while vacationing in Istanbul, Israeli President Isaac Herzog rang his Turkish counterpart, Recep Tayyip Erdoğan, thanking the leader for his role in resolving the crisis. Shortly after, Israeli Prime Minister Naftali Bennett followed suit in what was the first official conversation between Turkish and Israeli heads of government since 2013.
Turkey and Israel have a long history of cooperation. Turkey was the first Muslim-majority country to recognize Israel, doing so in March of 1949. While initial Turkish overtures were inspired by a desire to win favor in Washington and gain support for its NATO membership, Ankara and Tel Aviv quickly realized mutual benefits from strengthening ties. On the economic front, Israel was able to access crucial agricultural commodities produced throughout Anatolia while Turkey secured vital imports of Israeli finished goods and technology, as well as valuable knowledge in agriculture and irrigation. At the same time, Turkey and Israel sought to take advantage of each other's significant intelligence and military capabilities. In 1958, with Gamal Abdel Nasser's the United Arab Republic reaching both of their borders, Ankara and Tel Aviv agreed to the highly secretive Phantom Pact. Also referred to as the peripheral alliance, the agreement ushered in an era of unprecedented security cooperation. Seeking to counter Soviet expansionism, Arab nationalism, and Islamism, Turkey and Israel engaged in high-level intelligence sharing and war planning, including biannual meetings between their respective intelligence and military chiefs. However, this extensive cooperation proved unable to withstand external pressures, namely Turkey's desire to win Arab support for its position on the Cyprus conflict, increasing dependence on Arab oil, interest in expanding its exports to Arab markets, and burgeoning domestic opposition to Israel and its treatment of the Palestinians. In 1966, Ankara downgraded relations with Israel to their lowest level, while pursuing a pro-Palestinian foreign policy. This culminated in its recognition of the Palestine Liberation Organization (PLO) in 1974 and a vote to support a UN resolution equating Zionism with racism the following year.
Turkey and Israel have a long history of cooperation. Turkey was the first Muslim-majority country to recognize Israel, doing so in March of 1949.
Nevertheless, the two countries' history of cooperation proved instrumental in the rapid rehabilitation and expansion of relations, beginning with the formal establishment of embassies in 1991. The Phantom Pact-era had generated strong, pro-Israel sympathies within the Turkish Armed Forces, which, throughout the 1990s, enjoyed total control over policy decisions in Ankara. Turkish generals and diplomats took advantage of a transformed regional calculus—with the Arab world in disarray following the Gulf War and Tel Aviv now actively engaging with the Palestinians—to begin openly engaging with their Israeli counterparts. Seeking to gain the upper hand in its armed conflict with the Kurdistan Workers' Party (PKK), Ankara quickly entered into a number of security cooperation deals with Israel that entailed transfers of military technology, intelligence sharing, and counterterrorism training. These were formally codified in the 1996 Turkey-Israel Defense Agreement, which led Ankara to procure a substantial number of arms and technology upgrades from Israeli firms, spending over $2 billion during the subsequent decade. This resuscitated peripheral alliance was facilitated by the fact that both sides were eager to prove their geostrategic value to the United States in a post-Cold War Middle East. Washington, for its part, shared with Ankara and Tel Aviv a desire to curb the regional influence of legal regimes in Damascus, Baghdad, and Tehran. Turkish-Israeli cooperation—which expanded into areas such as trade, transportation, energy, tourism, agriculture, education, construction, and science—lasted all the way until the late 2000s, when then-Prime Minister Erdoğan and his Justice and Development Party, Adalet ve Kalkınma Partisi, AKP, began taking stance on Israel's terrorism and oppressive methods of control over the Palestinian territories. The relationship reached a breaking point in 2010, when, during a melee, Israeli soldiers killed nine Turkish activists participating in the Gaza Freedom Flotilla, a group of six ships attempting to break Tel Aviv's blockade of the Gaza Strip. However, the two countries share an interest in natural gas exploitation in the Eastern Mediterranean; harbor mutual concern over continuing instability across their borders in Syria; and recently came together to provide logistical, technical, and operational support to Azerbaijan during the 2020 Nagorno-Karabakh war, which even led to repeated offers by Baku. The robust links in transportation and tourism, with Turkish Airlines the most popular foreign carrier operating in Israel. At the same time, economic cooperation has remained unaffected by the decline in bilateral relations, with trade levels skyrocketing from $3.8 billion in 2008 to $6.5 billion in 2020. Over 75,000 Israeli citizens boast Turkish-Jewish origin and retain a deep attachment to the Anatolian lands they once called home.
Turkey's next presidential elections are scheduled to take place on June 18, 2023. A thaw of relations with Israel would be risky, given that Erdoğan has made a career out of employing anti-Zionist remarks and retains broad support for his scathing condemnations of Israel and its treatment of the Palestinians. With a growing number of Arab states betrayed with Palestinians by normalizing their relations with Israel, the president's continued solidarity with the Palestinian cause has only bolstered his reputation among such voters. Meanwhile, any hypocrisy could quickly be capitalized on by the Turkish opposition. Despite the potential costs, Erdoğan still may determine that rapprochement offers significant benefits, namely, the ability to improve his standing with Washington. In doing so, he would be able to settle down banks and foreign investors whose lack of faith in his economic management has crushed the Turkish economy and tanked the lira. In return, the president might be willing to downgrade his relationship with Hamas.
Now, Tel Aviv has focused on finding a variety of international partners to replace the benefits once provided by the Turkish-Israeli relationship. While Israel had long valued the joint military exercises it was able to conduct with Turkey in strategic airspace bordering Syria and Iran, it has since found new partners for these aerial drills in Greece and Romania. Though Turkey was the number one purchaser of Israeli military technology in 2009, Israel has found a more than suitable replacement in India, which now purchases twice as many arms as Ankara once did. In addition, Azerbaijan has increasingly proven an eager customer. In 2020, Israeli weaponry made up 69% of Baku's major arms imports, up from roughly 10% five years prior. With a number of Middle Eastern nations also showing interest in acquiring this technology, Tel Aviv has little reason to pine for a return to its previous arms trade arrangements with Ankara. Israel has also forged a pair of incredibly valuable, Eastern Mediterranean partners with Greece and Cyprus, which both happen to be embroiled in longstanding conflicts with Turkey. At first, these newfound relationships originated from a shared desire to build an underwater pipeline that would see Egyptian and Israeli natural gas transported to Europe. Ankara had offered Tel Aviv better terms with respect to drilling rights, but Israel preferred the reliability it had found in its Greek and Cypriot interlocutors. Though U.S. officials recently came out with statements underlining the unfeasibility of this project—a reality well-understood by all parties—the Israel-Greece-Cyprus relationship has since expanded beyond pipeline cooperation, with the three sides reaching agreements on defense contracts and electricity interconnectors in recent years. Athens and Nicosia carry a unique geopolitical value that few other nations could offer: Israel wants a stronger relationship with the European Union, of which Greece and Cyprus form a key part. These shifts began in the wake of the Arab spring comprised of Saudi Arabia, the United Arab Emirates, Bahrain, and Egypt to counter Iran and Pakistan.
Herzog's visit to Turkey may seem like a breakthrough in Turkish-Israeli bilateral ties. Erdoğan is desperately seeking to reduce regional enmity toward his rule ahead of the 2023 elections in an attempt to cultivate his faltering reputation as a regional leader and key player in the Middle East. Meanwhile, the president may also be looking to secure any corresponding economic opportunities. Early returns have been somewhat promising: over a three-month span, Abu Dhabi has doled out $15 billion dollars in investments and currency swaps while signing no less than twelve cooperation agreements on defense, trade, logistics, and health. Erdoğan might also be interested in currying favor in Washington where he has never been more unpopular. Following this logic, reconciliation with Israel would primarily serve to boost the president's standing in the U.S. capital. Nevertheless, the regional balance of power has shifted in Israel's favor, keeping this reality in mind, with both short- and long-term structural limitations in place, it will take years, if not decades, for the two sides to recreate their bygone alliance of the periphery.