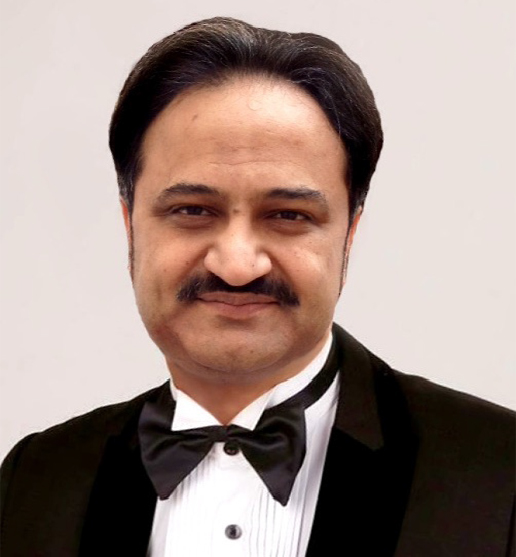 The writer is an
economist, anchor,
analyst and the
President of all
Pakistan Private
Schools' Federation
president@Pakistan
privateschools.com
China would work with Pakistan's military to further deepen and expand the two nations' mutual interests and jointly would protect regional peace and stability, said Zhang Youxia, the vice chairman of China's Central Military Commission, (CMC) – the high command of the Chinese military headed by President Xi Jinping- who held talks with Pakistan Army Chief Gen Asim Munir and discussed matters of mutual security interests and military cooperation. "Noting that China and Pakistan are all-weather strategic cooperative partners and close friends, no matter how the international situation changes, China always gives Pakistan priority in its neighbourhood diplomacy," said the statement. Another statement released by the Pakistan Army's media wing, the Inter-Services Public Relations (ISPR), said "Gen. Munir was given a warm welcome and presented with a guard of honour upon his arrival at the People's Liberation Army headquarters in Beijing. Matters of mutual security interests and military cooperation were discussed. Both military commanders reiterated the need for maintaining peace and stability in the region and enhancing military-to-military cooperation." Army Chief General Syed Asim Munir has visited China with the objective of expanding cooperation for defence. Recently, President Xi Xinping began his third five-year term with new the prime minister as well as defence and foreign ministers. The visit is seen as crucial as China is Pakistan's financial lifeline and a key strategic partner. China firmly supports Pakistan in safeguarding its sovereignty, achieving unity, stability, and development, and playing an active role in the region and the world as a major Muslim country. Pakistan always stands with China through thick and thin no matter how the international situation changes, supports China's core interests concerning Hong Kong, Taiwan, Tibet, Xinjiang and the South China Sea, and also supports Beijing's "one-China" policy, as well. Pakistan is willing to further strengthen strategic communication, practical exchanges and counter-terrorism cooperation with the Chinese military, jointly enhance the abilities to respond to various security challenges, and contribute to international and regional peace and stability. There is no denying that this will be crucial in the face of new geo-strategic developments and with such close allies, the collaborative possibilities are endless. Gen. Munir's visit is crucial as it came amid political, economic and security crises in Pakistan. China is a major player in the region and is trying to resolve major issues, and Pakistan can take advantage of its good relations with China. Our objective should be to schedule these as frequently as possible and explore the opportunities that lie within security, defence and economy. The Pakistani army has always a staunch defender of the ironclad friendship between China and Pakistan, which is founded on mutual respect, trust and support, and has withstood changes in the international landscape. Gen. Munir's visit is key for the militaries of both countries, and the discussions regarding the security of Chinese nationals working in Pakistan on various projects, including the China-Pakistan Economic Corridor, or CPEC, a connectivity infrastructure project that is a part of China's larger Belt and Road Initiative are important. Just recently, the Pakistan Air Force (PAF) inducted Chinese J-10C fighter jets into service. It further commissioned upgraded and advanced versions of the JF-17 jet as well, and now is looking at potential drones for induction into service. In fact, Chinese support has enabled Pakistan to manufacture its own jet in previous years—including the JF-17B Thunder—opening up a new host of possibilities for the future. In addition, Pakistan had an agreement to buy 25 J-10 aircraft, of which only 12 so far have been received by Pakistan. It is likely that eight submarines for the Pakistan Navy, out of which four were to be built in China and four in Pakistan. Apart from this, many weapons, including tanks for the Pakistani army, are also important. Keeping in mind that our region is already prone to conflict, with the Afghan Taliban on one end and India on the other, military partnerships with our closest allies would have immense benefits. Our aim should be to enhance our collaboration to include more agreements and trade partnerships so that we can display strong resistance, should the need arise.
"Noting that China and Pakistan are all-weather strategic cooperative partners and close friends, no matter how the international situation changes, China always gives Pakistan priority in its neighbourhood diplomacy"
Pakistan's dependency on China for economic stability and regional security coordination has grown in the face of financial challenges, renewed threats of terrorism and India-centric challenges. This visit is important in terms of getting economic assistance. Many countries are moving away from America and getting closer to China, so Pakistan also needs to look at it from a long-term benefit perspective rather than the short term. America is backing India to challenge China, which is against our interests, and Pakistan needs to make its own decisions, the bilateral meeting will help Pakistan, especially at a time when relations between China and India are tense, which can benefit Pakistan in its rocky relationship with India. Pakistan and China have ongoing border disputes with India, threatening regional security. While the Pakistani military remains engaged with China on regional security, the economy has also taken over as a central agenda in the meetings between the military commanders of the two nations. China has invested $60bn in the ambitious China-Pakistan Economic Corridor (CPEC) project and is Pakistan's key economic and defence partner. The South Asian country owes nearly $30bn – 23 per cent of its total debt – to China. As Islamabad struggles to resume a much-needed $1.1bn loan programme with the International Monetary Fund (IMF), it has sought help from its allies, mainly China, to roll over some of its existing loans. China and Pakistan have seen bilateral relations strengthening over decades, with annual trade rising over $27 billion, while the two countries have also strengthened defence relations. Their cooperation at multilateral forums such as the UN has become more consistent. China Railway First Survey and Design Institute Group Co Ltd have carried out a study on a proposed railway connecting Pakistan's port of Gwadar in the South Asian nation's southwestern Balochistan province to Kashgar in China's western Xinjiang Uyghur autonomous region. If done, it would be Belt and Road Initiative's (BRI) transport infrastructure, costing around 400 billion yuan ($57.7 billion), according to the daily South China Morning Post. The study has deemed the project as of strategic significance for China. Since 2014, China has invested around $28 billion in various energy and infrastructure projects in the South Asian country under the BRI's flagship China-Pakistan Economic Corridor (CPEC) project, allowing the world's second-largest economy to reach the warm waters of the Arabian Sea via the Gwadar Port – as an opportunity to promote the quality and efficiency of the corridor and help Pakistan enhance its independent development capabilities.
With the recent rapprochement between Saudi Arabia and Iran brokered by China, Pakistan is keen to take advantage of the new alignments. Pakistan has in recent months tried to woo the US but there is a growing sense in Islamabad that the country may eventually have to look towards China to advance its economic and strategic interests. One of the reasons is that there has been despondency in Pakistan about the US that it didn't help secure the IMF bailout. There is also the realisation that Washington would no longer extend any cash dole-outs. In this situation, China may be the only option for Pakistan. The Chinese leadership is keen to work with the new army chief on all these intricate strategic issues. The security of Chinese nationals and China's interests in Pakistan is always one of the key points. Chief of Army Staff (COAS) Gen Asim Munir has concluded his visit to China at a time when the situation in the country is complicated. On the one hand, geo-politics has entangled Pakistan in a web of challenges while, on the other, global players have deployed numerous institutions to suck any available breathing space. FATF has shaken the whole investment and trade fabric of the country. It killed investment and trade opportunities by creating fear among potential investors and trade partners. Pakistan has met all the demands of the IMF, but still, the Fund is not releasing a new tranche. The political and economic situation of the country is quite messy and the political parties are busy in power games with no time for tackling the economic crisis. The COAS's visit is extremely important, as it will help strengthen the existing relationship between the two countries and pave pay for new cooperation. The outcome of the meetings between Gen Asim and the top military and civil leadership of China has reinforced the expectations. It was assured that Chinese leadership will put all efforts to help Pakistan come out of the crisis and will stand firmly by Pakistan in every situation. Pakistan, however, needs to understand that without actions nothing is possible. It has to come out of the obsession with self-importance and put its house in order. We should take steps to devise policies on the basis of ground realities keeping a strong focus on the future. At this point in time, Pakistan needs to focus on cooperation in vital areas under CPEC through State Owned Enterprises (SOEs). It does not mean it should lose focus on the fourth industrial revolution. In the case of agriculture, Pakistan should build joint ventures with Chinese companies to foster agricultural growth. Joint ventures will help Pakistan solve problems like financial resources, technology and high-quality inputs to support the rapid development of the sector. China is already showing deep interest in fostering agricultural cooperation. This cooperation will also bring positive outcomes for China. It would be a good opportunity for Chinese companies to develop business by bringing technology and quality inputs to the Pakistani market. China can also import good quality food from Pakistan. Pakistan can invite neighbouring countries and can focus the Middle East to join the consortium. These countries would be happy to join, as they are looking for a sustainable source of food. The cooperation can be started immediately, as Pakistan has a culturable wasteland. According to government statistics, Pakistan has about 9 million acres of culturable wasteland. Besides, it will be a great opportunity to give new impetus to activities at the Gwadar Port. Pakistan can also encourage the private sector to build joint ventures with Chinese companies. The CPEC Authority had proposed industrial zones and 100 model farms. State Owned Enterprises (SOEs) should be used to catalyse industrial cooperation. Pakistan should invite Chinese private and SOEs to invest in SOEs like Pakistan Steel Mills etc. It is a low-hanging area for cooperation. As hard infrastructure is already in place, Pakistan only needs investment and better management. Joint ventures with Chinese SOEs or private will help Pakistani SOEs at multiple levels. The SOEs will secure the required investment. The Chinese counterpart will run the SOEs on business rationale. It will help get rid of political interference and cronyism. Pakistan can also explore the options to expand cooperation to service sectors. No doubt, the long-lasting mutual trust and friendship between the two countries Pakistan-china, is as solid as rocks, but the rational and important factors for the region are peace, stability and prosperity. Surely, Gen. Munir's visit will enhance the longstanding relations between the two militaries, and both nations. Pakistan needs sustainable innovative ideas, policies and institutional arrangements to foster cooperation and get rid of outdated and inefficient institutional setups. New institutions which can cater for the needs of CPEC cooperation are also required. Thus, Pakistan should establish a strong central body with decision-making powers to steer the implementation of CPEC to materialise and fruitful results for all the hard work done by the Chief of Army Staff will go successfully.