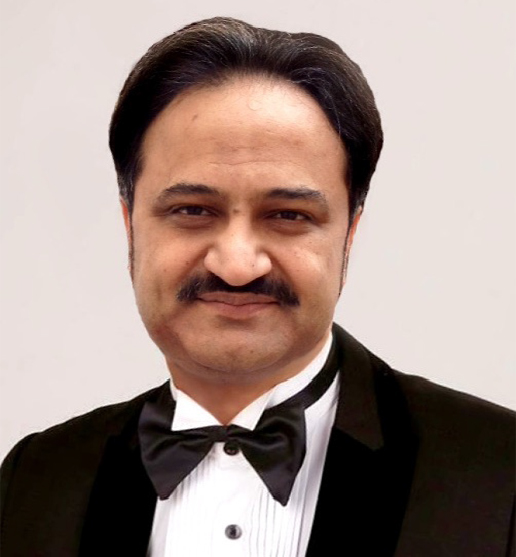 The writer is an
economist, anchor,
analyst & President
of pakistan-Cyprus Business and Investment Federation
president@Pakistan
privateschools.com
Cyprus is an emerging business center and its higher education system is growing fast. Pakistani students as international students are enrolled in twelve major Cyprus universities. They experience a good and friendly academic environment with a top-quality education. Muslim students can offer their prayers five times a day and Muslim girls can carry their head covers or Hijab. Cypriot government has advanced the education system of Cyprus so that national and international students can get jobs easily throughout the world. That's why Pakistani students should go to study in Cyprus. Cyprus is situated on an island in the Mediterranean Sea, the Republic of Cyprus is the center of Europe, Asia, and Africa. Cyprus is famous for its rich culture and mesmerizing history. Cyprus is also a European country because it became a part of the European Union in May 2004. It is a leading business and financial center and is famous for its tourism, consultancy, shipping, telecommunications, banking, and insurance. The academic staff is highly educated and science labs are highly equipped with advanced methodology. It provides world-class education and research centers of high quality. The education system of Cyprus is of a high standard which is affordable as the tuition costs are low and it also provides outstanding facilities to students. The education system is based on the American system of education, The Bologna System. According to the reports of the Euro-barometer, on average, about 80% of people in Cyprus can speak English. As the country was under the rule of the British from 1878 onwards, and it became an empire in 1925. At that time its official language was English until it became an independent country in 1960 but English as an official language was still used in courts of Law until 1989. The population of Cyprus is proficient in English. The people of Cyprus are taking an interest in the English language since it became a member of the European Union in 2004. Therefore, the English language is spoken in every field of life and profession. The multicultural environment is diversely present and Cyprus even offers double degree programs for national and international students. Currently, more than 40,000 international students are studying in Cyprus institutes. There are about 3 public and 4 private universities in Cyprus. More than 40 public and private higher education institutions are present in Cyprus. The tuition fees are relevantly low and international students are offered affordable accommodations. The tuition fees differ for international students based on the degree type. For international students, the tuition fee for bachelor and undergraduate students is less than 3500 Euros per year but if the study course is Pharmacy then the per year tuition fee costs about 7000 Euros. But the tuition fee for the Masters, Ph.D. and postgraduate degrees ranges between 2000 to 2500 Euros. International students can even enroll in double degree programs.
The universities of Cyprus offer a variety of courses which include Medicine, Engineering, Architecture, Law, Social Sciences, International Studies, IT, and Pharmacy among an endless list. These English language programs are comparatively affordable than other UN countries. 

Pakistani students as International students can study free in Cyprus. This free study is possible only on a scholarship basis. These scholarships may be partially funded covering 25% of their tuition fee or might be fully funded covering 100% of their tuition fees. Furthermore, these scholarships are given to students on a merit basis and need basis. Merit basis scholarships are given to those students who maintain their specific academic average during the semester and throughout their academic program. If Pakistani students want to further study abroad and they cannot afford expensive education then Cyprus can be their dream destination. Here, they achieve their degree in world-recognized universities and colleges almost free. It is highly beneficial to study in Cyprus as it offers affordable and high-quality education. The Cypriot government spends more than 7% of its GDP on its education system. This much GDP is the third-highest funding in the European Union. Cyprus offers top-quality education to its national and international students. The Cypriot universities offer cheaper and affordable education at the lowest tuition rates. As the universities and colleges are teaching different programs in various fields at low tuition rates. The Cyprus government pays too much attention to the international students and their education system. The higher education system in Cyprus offers a lot of types of scholarships to international students. These scholarships can be fully funded or partially funded. Students can get these scholarships on a need base, merit-based, or sports basis. These scholarships can cover 25% of the students' tuition fees or complete tuition fees.
Pakistani students as International students can study in Cyprus with a 100% visa success rate even without IELTS. English Language Proficiency Test Certificate is not compulsory for admission to study English language courses. Admission requirements are not much competitive and demanding in Cyprus universities, therefore, high band scores are not compulsory in IELTS, TOEFL, and other English language proficiency tests. Instead, international students only have to attend or appear in the University's English Placement Test upon arrival in Cyprus. Students must attain at least a C grade on this test. In certain cases, like you are going to study professional programs and courses in Cyprus then a few Cyprus Universities might ask for IELTS. For this purpose, students should choose a study program that does not require IELTS. Pakistani students can study and work during summer or if their study course includes an internship. The accommodation facilities are also affordable in Cyprus. Students can use university shuttle services over public transportation. It is a multilingual country and about 80% of the Cypriot nation speaks English it is also spoken as an official language in universities for instructions and administration. Students can study double degree programs. Without these specific conditions students from non-European and especially third world countries cannot work during their entire study program. Students will have to issue a work permit during summer interns. The students are permitted to work in a few specific areas including restaurants, cleaning, delivery, and construction sites. Cyprus is a member of the European Union it is a financially stable country and its business and firm industry is booming day by day. Which is providing a lot of opportunities for young generations to seek their destined jobs. Those international students who get a chance to do internships and traineeships in these firms and business industry are well-paid corresponding to their working hours, they also get business and work experience and work exposure. Students mostly experience a friendly and understanding environment. More than 63,000 students from almost all around the world visit Cyprus for study purposes. Cyprus is a famous tourist attraction. Cyprus International University offers an All-Inclusive Package to national and international students which cover tuition fees, accommodation, transportation, health insurance, and canteen meals. All of these facilities cover about 4500 to 9000 Euros per year and it also depends upon the type of accommodation chosen. But mostly students chose the All-Inclusive Package because this package covers almost all the basic needs of a student throughout the year. International students are advised to attend their full credit hours or classes without any failure. The universities of Cyprus offer a variety of courses which include Medicine, Engineering, Architecture, Law, Social Sciences, International Studies, IT, and Pharmacy among an endless list. These English language programs are comparatively more affordable than other UN countries.