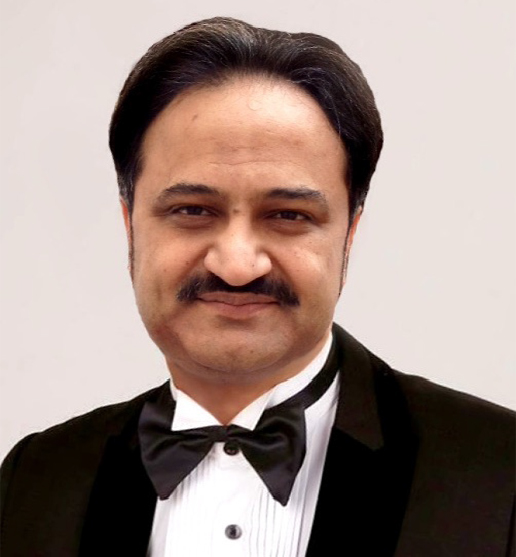 The writer is an
economist, anchor,
analyst and the
President of All
Pakistan Private
Schools' Federation
president@Pakistan
privateschools.com
Management is about arranging and telling, whereas, leadership is about nurturing and enhancing. Pakistan is not a poor country but poorly managed. Nature has blessed Pakistan with abundant resources, but due to the mismanagement by the political and bureaucratic elite, it has failed to capitalize and materialize the level of its governance. Understanding the dynamics of an unpredictable world is important especially as unilateral actions by big powers and populist leaders, which mark their foreign policy, have implications for Pakistan's diplomacy. In evolving its foreign policy strategy Pakistan has to match its goals to its diplomatic and economic resources and capital. No strategy is effective unless ends and means are aligned. So Pakistan needs leaders and leadership require wisdom, understanding, forbearance, and accountability. Pakistan has to pursue its diplomatic and economic goals in an unsettled global and regional environment marked by several key features. They include rising East-West tensions, increasing preoccupation of big powers with domestic challenges, ongoing trade and technology wars overlying the strategic competition between China and the US, a fraying rules-based international order, and attempts by regional and other powers to reshape the rules of the game in their neighborhood. Leadership is one of the most fundamental components of a successful organization. An organization with strong leadership is not only able to achieve its goals but also ensures that its success will be sustainable for a long period of time. The concept of leadership is not straightforward and people are often confused about what it means to be a leader. It is a common misconception, for example, that leadership can only succeed when a person has significant power or authority. Moreover, people fall for the fallacy that bosses and leaders are synonymous with one another when in reality they are very different. People get more confidence when they are trusted with important decisions and leaders ensure that they create an environment where people are able to succeed in their tasks by providing the necessary support.
A boss typically is someone who uses their authority or power to control people to act in a particular way, whereas a leader seeks to influence others through their actions. Bosses are usually authoritative in nature and they often strike fear in the minds of their subordinates, whereas leaders are approachable and inspirational to others. There are many inspirational stories of how leaders are able to transform organizations in different ways. Today's inspirational story is all about such an incident and a leader who seeks to influence others through their actions. Mr. Yasin Joyia was appointed as Honorary Consul General of the Democratic Socialist Republic of Sri Lanka for Lahore, Punjab on 22, June 2021. This is the highest title that a foreign country can award to a Pakistani. This appointment, along with the highest honor, also brought huge responsibilities for Mr. Yasin Joyia. Mr. Yasin Joyia had to face a big challenge of the sad incident of Sialkot, where a Sri Lankan citizen, namely Priyantha Kumara, was brutally killed and burnt by a Pakistani Mob on the false accusation of blasphemy. The hype of the incident was spread through social media worldwide like wildfire. It was a disaster for the soft image of Pakistan. Complicating the picture is the fact that the heinous murder, that has drawn worldwide attention, happened in the heart of the productive process of a large company with many foreign buyers, in a city whose business community has vast international networks. It's anticipated that the European Union would like to exercise some pressure, especially with regard to the blasphemy law. Earlier that year, the European Parliament adopted a resolution calling for a review of the GSP plus status granted to Pakistan in view of the increase in the use of blasphemy accusations in the country.
Pakistan needs leaders and leadership requires wisdom, understanding, forbearance and accountability. So we need a team of leaders and technocrats like Mr. Yasin Joyia who can grow and boast the economy and can achieve the national foreign goals.
The High Commissioner of Sri Lanka contacted Mr. Joyia and asked him to look into the matter. Mr. Joyia acted promptly, at the time there were three main challenges for him. First, the repatriation of the remains to Sri Lanka, second, to announce a financial compensation for the bereaved family and third, and of utmost importance, to neutralize the situation and minimize the damage to the soft image of his homeland, Pakistan. Mr. Joyia worked on a war footing and not only received the dead body of the deceased from District Administration Sialkot but also succeeded in completing all the legal and medical requirements timely. As the Honorary Consul General of Sri Lanka, he signed all the documents as a sender on behalf of the deceased family. The remains of late Priyantha Kumara were transported from Aadil Hospital to Allama Iqbal International Airport were in presence of the ANF (Anti Narcotic Force), the Customs and immigration team managed all the formalities were completed, and then Mr. Joyia along with the advisor to Prime Minister, Provisional Minister, and officials of DGPR, handed over the coffin to the Air Lanka Crew. This effort of Mr. Joyia was highly appreciated by the Sri Lankan High Commissioner, the Government of Pakistan, and the Government of Sri Lanka on the highest level. While recognizing Mr. Joyia's efforts, the High Commission of Sri Lanka wrote a letter of appreciation to him acknowledging his indefatigable efforts.
Mr. Yasin Joyia played a positive role in regaining the soft image of Pakistan and highlighted the role of Mr. Adnan Malik, a Pakistani citizen, to the Foreign Ministry and also to the High Commission of Sri Lanka in Islamabad, who tried to save Priyantha Kumara in that sad incident. Mr. Joyia also met acting Governor Punjab and requested him to announce financial compensation. Speaker Punjab
Assembly invited Mr. Yasin Joyia as a guest in a session of the Punjab Assembly where the unanimous resolution was passed condemning the Sialkot incident.
Mr. Joyia also coordinated with the Sialkot Chamber of Commerce and the Rajco Company (where the deceased was working) for financial compensation for the family of deceased Priyantha Kumara. During this time, Mr. Yasin Joyia regularly kept appearing on the national media of Sri Lankan and tried his best to defuse the situation as early as possible, to rebuild the soft image of Pakistan in international media. Due to his personal efforts, another citizen from Sri Lanka has again filled and replaced the vacancy of the late Priyantha Kumara. It has helped to mollify the situation caused by this horrific incident in totality and in regaining and repairing our mutual relations with Sri Lanka.
Keeping in view all the above efforts, it could be said with full conviction that Mr. Yasin Joyia is a person in Pakistan who practically proved his leadership quality and experience. Professionally, he has served Pakistan in all five International Media Carriers including Terrestrial, Satellite, Cable, Multi-Media Distribution systems, and IPTV. In the recent past, Mr. Yasin Joyia was picked to participate in National Security WorkShop Balochistan-8, conducted and hosted by the 12 Corps Quetta and the Government of Balochistan. Mr. Yasin Joyia made a positive contribution and gave his best to the nation. It is high time that the government eschews maladministration, identifies, and focuses on the right job with good governance to change the country's fortune. Pakistan is a great country with tremendous resources regarding minerals, water resources, land, good industries, strong manpower, flourishing weather, and all those blessings which any developed country can have, but unfortunately, wrong people on the wrong jobs with bad policies and poorly managed plans let it down to the category of a Third World country. So, the country itself is not poor, it's all about the management that we are still facing these challenges.
In an increasingly multipolar world, Pakistan needs to raise its economic and diplomatic game by vigorous outreach to other key countries and actors beyond governments to secure its foreign policy goals. A poor country can become rich in course of time if it has the will to set its house in order through planning, good governance, and management. The tragedy is that Pakistan being a poor country is further dragged to swell poverty through mismanagement and bad governance. Therefore, it is very important to understand what a leader actually is and the impact he can create on people. A good leader is able to empower his followers and delegate responsibility to others. No strategy is effective unless ends and means are aligned, because when before you are a leader, success is all about growing yourself, but when you become a leader, success is all about growing others. So Pakistan needs a team of leaders and technocrats like Mr. Yasin Joyia who can grow and boost the economy and can achieve the national foreign goals. Indeed, Pakistan needs leaders, not bosses!