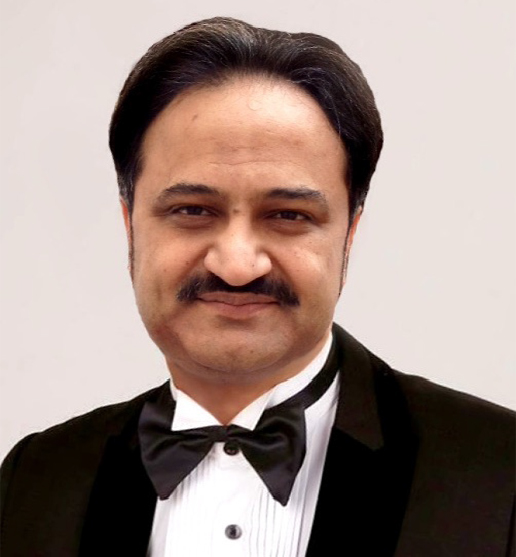 The writer is an
economist, anchor,
analyst and the
President of all
Pakistan Private
Schools' Federation
president@Pakistan
European Union (EU) is Pakistan's largest export market representing 34% of exports. EU is also Pakistan's 3rd largest import partner. Whereas, in 2020, The EU is Pakistan's second most important trading partner, accounting for 14.3% of Pakistan's total trade and absorbing 28% of Pakistan's exports. Pakistani exports to the EU are dominated by textiles and clothing, accounting for 75.2% of Pakistan's total exports to the EU in 2020. Pakistan's imports from the EU are mainly comprised of machinery and transport equipment (33.5% in 2020) as well as chemicals (22.2% in 2020).

The economy of Pakistan is the 26th largest in terms of purchasing power parity(PPP), and 46th largest in terms of nominal gross domestic product. Pakistan has a population of over 220 million people (the world's 5th-largest), giving it a GDP per capita(nominal) of $1,543 which ranks 181st and giving it a GDP per capita(PPP) of $5,964 which ranks 174th in the world. Whereas, Pakistan's Labour force by occupation is associated with Agriculture at 39.2%, Industry at 23.0%, and Services at 37.8% (2018–19). The main industries of Pakistan are Textiles, Apparel, Food processing, Pharmaceutical, Surgical instruments, Construction materials, Sports, Leather manufacturers, Petroleum, Fertilizer, Paper products. Pakistan rank at 108th for Ease-of-doing-business with total exports are $25.630 billion (FY 2021), and total Imports are $53.785 billion (FY 2021).

Cyprus is offering good incentives to foreign investors, which also urged the Pakistani investors to explore more the market of Cyprus for investment, which provided good scope to Pakistan and for promoting mutual business relations.
Pakistan's export partners are: US 19.6%; China 8.0%; UK 8.0%; Germany 5.9%; UAE 5.8%; Netherlands4.4%; Afghanistan3.8% (2021). On the other hand, Pakistan's main Import goods are Petroleum, Agriculture and other chemicals, Machinery, Food, Textile, Metal, Transport, and Plastic material. Pakistan's import partners are:
China 24.7%; UAE 12.9%; Singapore 5.8%; US 4.5%; Saudi Arabia 4.4%; Japan 2.8%; Indonesia 2.4% (2021) Pakistan's Gross external debt is $122.3 billion (June 2021), and Foreign reserves are $27.622 billion (Sep 2021).

Cyprus is also a European country because it became a part of the European Union in May 2004. It is a leading business and financial center and is famous for its tourism, shipping, consultancy, telecommunications, banking, insurance, and for its rich culture and mesmerizing history. Cyprus is also keen on promoting trade relations with Pakistan for the benefit of the people and economies of both countries. But Cyprus accounted for only 0.07% of total EU imports from Pakistan. Pakistan Imports from Cyprus was US$3.33 Million during 2020, and Pakistan Exports to Cyprus was US$5.83 Million during 2020.

Cyprus with a surface area of 9,251 square kilometers, has a warm Mediterranean climate. The overall population is over 1.1 million people, making it one of the least populous countries in the European Union. The capital of the country is Nicosia, which is also the most populated city. The most important districts are Nicosia, Limassol and Larnaca. The largest airport is Larnaca International Airport (LCA) with over 8.2 million annual passengers. Cyprus passport holders can enter a total of 177 destinations—ranks 16 in the world. The Cypriots are among the most prosperous people in the Mediterranean region, with GDP per capita in 2021 exceeding $29,000 in nominal terms and $42,000 on the basis of purchasing power parity. Cyprus is ranked 23rd in the world in terms of the Quality-of-life Index.

The economy of Cyprus is a high-income economy as classified by the World Bank, and was included by the International Monetary Fund in its list of advanced economies in 2001. Cyprus adopted the euro as its official currency on 1 January 2008, replacing the Cypriot pound at an irrevocable fixed exchange rate of CYP 0.585274 per €1. Cyprus has an open, free-market, service-based economy with some light manufacturing. Internationally, Cyprus promotes its geographical location as a bridge between East and West, along with its educated English-speaking population, moderate local costs, good airline connections, and telecommunications. The services sector, including tourism, contributes almost 80% to GDP and employs more than 70% of the labor force. Industry and construction account for approximately one-fifth of GDP and labor, while agriculture is responsible for 2.1% of GDP and 8.5% of the labor force. Trade is vital to the Cypriot economy — the island is not self-sufficient in food and until the recent offshore gas discoveries had few known natural resources – and the trade deficit continues to grow. More than 50% of its trade is with the rest of the European Union, especially Greece and the United Kingdom, while the Middle East receives 20% of exports.

Tourism is a very important part of the economy in Cyprus. The country has a variety of historic and natural sites. There are 3 UNESCO world heritage sites. The nation has a total of approximately 3.9 million tourists visiting every year with the majority originating from the UK, Russia, and Israel. Cyprus has concluded treaties on double taxation with more than 40 countries, and, as a member of the Eurozone, has no exchange restrictions. Non-residents and foreign investors may freely repatriate proceeds from investments in Cyprus. Surveys suggest more than 100 trillion cubic feet (2.831 trillion cubic meters) of reserves lie untapped in the eastern Mediterranean– almost equal to the world's total annual consumption of natural gas. Cyprus constitutes one of the largest ship management centers in the world. Its geographical position at the crossroads of three continents and its proximity to the Suez Canal has promoted merchant shipping as an important industry for the island nation.

Whereas, Pakistan is a developing country, with a semi-industrial economy. As of May 2021, the Pakistani government has predicted that future growth rates will be 5%, one of the highest in South Asia. The country's improving macroeconomic position has led Moody's Investors Service to upgrade Pakistan's debt outlook to stable. Pakistan's GDP in terms of purchasing power parity crossed $1 trillion. In 2020, CPEC Phase 2 has been started, with new billion-dollar agreements. With improvement in ease of doing business ranking and giving an investment-friendly road map from government, many new auto sector giants are considering entry in Pakistan auto market. US oil and gas giant Exxon Mobil has again returned to Pakistan after a nearly three decades gap and has acquired 25% shares in offshore drilling in May 2018, with the initial survey showing the potential of huge hydrocarbon reserves discovery offshore. To boost Pakistan's foreign-exchange reserves, Qatar announced to invest $3 billion in the form of deposits and direct investments in the country.

Pakistan's majority of the population, directly or indirectly, is dependent on the Agriculture sector. It contributes about 19.2% percent of gross domestic product (GDP) and accounts for 37.4% of the employed labor force in 2021 and is the largest source of foreign exchange earnings. Pakistan's industrial sector accounts for approximately 19.12% of GDP. Manufacturing is the largest of Pakistan's industrial sectors, accounting for approximately 12.13% of GDP. The government is privatizing large-scale industrial units, and the public sector accounts for a shrinking proportion of industrial output, while growth in overall industrial output including the private sector has accelerated. Government policies aim to diversify the country's industrial base and bolster export industries.

In Pakistan, SMEs have a significant contribution to the total GDP of Pakistan, according to SMEDA and Economic survey reports, the share in the annual GDP is 40% likewise SMEs generate significant employment opportunities for skilled workers and entrepreneurs. The property sector has expanded twenty-threefold since 2001. From 2010 to 2020, EU imports from Pakistan have almost doubled from €3 072 to €5 537 million. As a result of GSP+, more than 78% of Pakistan's exports enter the EU at preferential rates. Around 80% of the textiles and clothing articles imported to the EU from Pakistan enter the EU at a preferential tariff rate. Pakistan's imports are showing a rising trend at a relatively faster rate due to the increased economic activity as part of the China Pakistan Economic Corridor (CPEC), particularly in the Energy sector.

Tourism in Pakistan has been stated as being the tourism industry's next big thing. Pakistan, with its diverse cultures, people, and landscapes, has attracted 90 million tourists to the country, almost double that of a decade ago. Currently, Pakistan ranks 130th in the world by tourist income. Pakistan government took a remarkable initiative by announcing the Prime Minister's Youth Program to combat unemployment and to get better employment opportunities, economic empowerment, acquire skills needed for gainful employment, access to IT, and impart on-the-job training for young graduates to improve the probability of getting a productive job. The government sector is also contributing to employment and according to estimates, 4.5 million people are employed by federal, provincial, and local governments in different sectors.

The construction sector is growing in Pakistan and the Special Economic Zones (SEZs) being set up under China-Pakistan Economic Corridor offered attractive opportunities to local and foreign investors. The investors of Cyprus must explore investment opportunities in potential sectors of Pakistan, including SEZs. Pakistan possessed great reserves of high-quality marble and granite, adding that the two countries should cooperate in sharing the latest technology to promote mechanized mining and produce value-added marble products. Now, it's a good opportunity for Pakistan to export its construction material to the country alongside many other products.

Cyprus is also emerging as one of the most attractive studies abroad destinations for Pakistani students due to post-study internships and work opportunities. Cyprus's higher education institutes offer a variety of courses which include Medicine, Engineering, Architecture, Law, Social Sciences, International Studies, IT, and Pharmacy, etc of international standards affiliated by American Credit System, provide on-campus accommodation, cost-effective tuition fees, globally recognized degree programs and modern state of the art facilities for research and practical work. Some of the top-notch institutions include Cyprus College, European University Cyprus, University of Nicosia, University of Central Lancashire.

Cyprus Permanent Residency Permit is one of the fastest and most straightforward Golden visa programs. It gives investors and their families the chance to acquire Permanent Residency Permits or PRP without going through the tedious process required by normal immigration. Moreover, Investors can enjoy low taxation in Cyprus, along with their international double taxation agreements. Cyprus is offering good incentives to foreign investors, which also urged the Pakistani investors to explore more the market of Cyprus for investment, which provided good scope to Pakistan and for promoting mutual business relations.

The emphasis must be encouraging the exchange of students and enhancing people-to-people contacts to promote trade and economic relations between Pakistan and Cyprus. The business community of Pakistan also had developed strong business relations with Cyprus counterparts, including the entrepreneurs. However, there was a lack of awareness in the Pakistani and Cyprus business community about the opportunities in Cyprus and Pakistan. There is a need for promoting the exchange of trade and educational delegations to explore all potential areas of mutual cooperation.