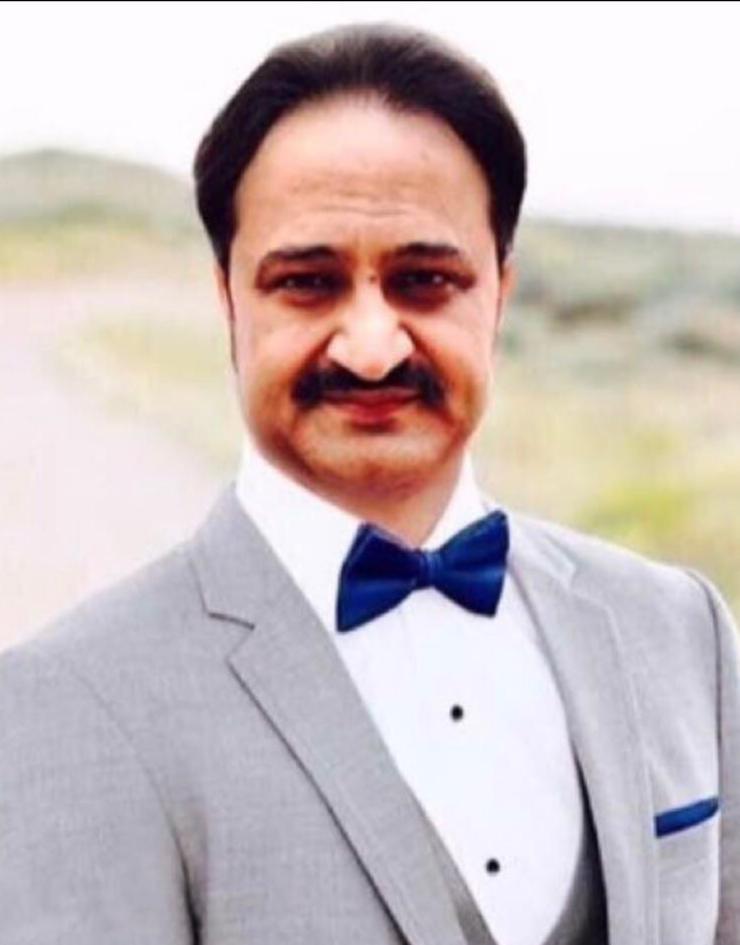 The writer is an
economist, anchor,
analyst and the
President of all
Pakistan Private
Schools' Federation
president@Pakistan
privateschools.com
China called the Group of Seven summit an "anti-China workshop," after China summoned Japan's envoy and berated Britain in a fiery response to statements issued after the G7 summit in Hiroshima. A joint communique issued singled out China on issues from Taiwan and nuclear arms to economic coercion and human rights abuses, underscoring the wide-ranging tensions between Beijing and the group of rich countries that includes the United States. China's foreign ministry said it firmly opposed the G7 statement and summoned Japan's ambassador to China as part of a pointed protest to the summit host. Russia, a close ally of China that was also called out in the G7 statement over its attack of Ukraine, said the summit was an "incubator" for anti-Russian and anti-Chinese hysteria. Separately, China's embassy in Britain urged London to stop slandering China, after British Prime Minister Rishi Sunak said Beijing represents the world's greatest challenge to security and prosperity. No recent G7 summit was filled with as much excitement as the latest gathering in Hiroshima. At a time when, on May 19, the Western allies of the US were deliberating their shared future at the 49th G7 summit in Hiroshima, Japan, and reaffirming their support for Ukraine which is thousands of miles away from Japan, Chinese President Xi Jinping was speaking at China-Central Asia Summit in Xian, offering economic grants for enhancing the financial capacity of Central Asian States. Western media, comparing both events, kept pitching the idea that China is consolidating its influence over former Soviet republics because Russia is fixed in the Ukraine conflict. The G7 industrial powers amplified its denunciation of China's rising military and economic security threats while urging Beijing to press Russia to stop its military aggression and withdraw its troops from Ukraine. In a communique of the G7 summit in Hiroshima, the group criticized China for its use of economic coercion, the militarization of the South China Sea, and interference activities aimed at undermining the safety of diplomats, the integrity of democratic institutions, and economic prosperity. Again, the G-7 vowed to support Ukraine for as long as it takes in the face of Russia's war. The US is pushing hard to weave an anti-China net in the Western world. This is not just a matter of interference in China's internal affairs and smearing China, but also an undisguised urge for confrontation between the camps. As well as taking issue with G7 comments on Taiwan, which China claims as its own and says is an internal issue, Beijing also accused the United States and its allies of double standards over comments about the nuclear buildup and the use of economic leverage. Leaders of G7 of the world's most powerful democracies gathered for the Group of Seven summit in Hiroshima, the location of the world's first atomic attack at the end of World War II. The leaders discuss a wide range of issues, including economic policy, security, climate change, energy, and gender. The G7 is an informal group of leading industrialized nations. It consists of Canada, France, Germany, Italy, Japan, the United Kingdom, and the United States. This year is Japan's turn to host, but the presidency of G7 summits revolves around the seven members. Two representatives of the European Union also join. The first summit was in 1975 when France hosted what was then a Group of Six meeting to discuss tackling a recession that followed an Arab oil embargo. Canada became the seventh member a year later. Russia joined to form the G8 in 1998 but was expelled after Moscow's 2014 annexation of Crimea. Ukrainian President Volodymyr Zelensky arrived dramatic last-minute visit to the Group of Seven summits of powerful democracies as President Biden sought to mobilize allies against a rising China's growing political, military, and economic power.
This year, the leaders of Australia, Brazil, Comoros, Cook Islands, India, Indonesia, South Korea, and Vietnam are invited, as Japanese Prime Minister Fumio Kishida stresses the importance of reaching out to developing countries in the Global South and U.S. allies and partners. The invitations to leaders outside the G7 are meant to extend cooperation to a broader range of countries. Leaders of the United Nations, the International Energy Agency, the International Monetary Fund, for Economic Cooperation and Development, the World Bank, the World Health Organization, and the World Trade Organization are also invited. The G7 countries' share of global economic activity has shrunk to about 30% from roughly 50% four decades ago. Developing economies such as China, India, and Brazil have made huge gains, raising questions about the G7′s relevance and its role in leading a world economy that's increasingly reliant on growth in less wealthy nations. Hiroshima is Japanese Prime Minister Fumio Kishida's hometown. His choice of venue underscores a determination to put nuclear disarmament and non-proliferation at the top of the agenda of this year's summit. A path to nuclear disarmament has appeared more difficult with Russia's recent nuclear weapon threats in Ukraine, as well as nuclear and missile development by China and North Korea. Japan, which is protected by the U.S. nuclear umbrella, has also faced criticism that its nuclear disarmament pledge is an empty promise. Kishida is trying to forge a realistic roadmap between the current harsh reality and the ideal of a world without nuclear weapons. Japan's summit venue, Hiroshima, the city flattened by an atomic bomb at the end of World War II, and its push for a joint statement on nuclear disarmament raised concern about China's nuclear arsenal. The main thing that's happening here is Japan, using its position as the rotating chair, to create an anti-China movement. Among the G7, Tokyo has also voiced some of the strongest concerns about China's muscular rhetoric around Taiwan, the democratic island that sits to the southwest of Japan. While in Hiroshima, G7 offered support to Ukraine, pledging to strengthen disarmament and non-proliferation efforts, towards the ultimate goal of a world without nuclear weapons. G7 leaders strongly condemned Russia's war on Ukraine while pledging their continuing support for Ukraine. They focused on Beijing's escalating threats against Taiwan, the self-governing democratic island Beijing claims as its own, and ways to reduce Western democracies' economic and supply chain dependency on China. To address the rise of Global South nations, including many former colonies of Western powers with varied views on and ties to Russia and China, the G7 offered these countries more support in health, food security, and infrastructure to develop closer ties.

Indeed, global challenges can't be addressed by the G-7 alone, and must be addressed in cooperation with the partners countries in the international community, including China and Russia along with a broad swath of dozens of emerging and developing nations.
China has been present in Central Asia for 20 years, and the China Central Asia trade is too big to ignore. The China-Central Asia Summit was attended by all five former Soviet republics: Kazakhstan, Kyrgyzstan, Tajikistan, Turkmenistan, and Uzbekistan. Xi's speech at the event promised a development path independently chosen by all six countries with a focus on respecting and safeguarding their sovereignty, security, independence, and territorial integrity. In the China-Central Asia Summit declaration, the participant states agreed to increase trade, boost rail and road connectivity, increase flight connections and speed up the construction of a cross-border railway connecting China, Kyrgyzstan, and Uzbekistan. The trade between China and Central Asia touched a new limit of $70 billion last year, with Kazakhstan sharing $31 billion. China has, with its engagement, put itself at the forefront of the race for political influence and energy assets in the resource-rich regions, while Russia is distracted by its war in Ukraine and the withdrawal of US forces from Afghanistan has diminished the US presence in the region. It's believed Russia and China are on the same page as long as the Global South perspective is concerned, and both have their parallel stakes in Central Asia while the US does not enjoy the same leverage in the region that China and Russia do. Russia is linked with the region through history, language, and huge labor force of Central Asian States that works in Russian cities and sends huge remittances to their home countries while China is constantly investing in the Central Asian economy, unlike America which offers money in return for military bases. The US has, in the past, invested in the social activities of Central Asian States through NGOs but a crackdown on foreign-funded NGOs in 2010 dented US political base. It's believed China is offering trade and financial support to Central Asian States without demanding any help from any third country. The China-Central Asian Summit by reiterating will jointly foster a new paradigm of deeply complementary and high-level win-win cooperation, which is a loud and clear message that it wishes to enhance the economic capacity of all Central Asian States. This win-win cooperation, based on mutual benefit, is China's version of the New World Order. Wherever China is engaging in any country, it is proposing dialogues based on mutual benefit. China is, therefore, writing a new history of refraining from self-serving demands in exchange for cooperation. The China-Central Asia summit concluded with mutual cooperation, prosperous, harmonious, and well-connected Central Asia. Although, Russia's attack on Ukraine triggered deep alarm in Japan, which saw it as a warning that a Chinese takeover of Taiwan could also be a reality. Japan is increasingly positioning itself as a regional leader in promoting a free and open Indo-Pacific united in shared values of sovereignty and opposition to changing the status quo by force. Japan has repeatedly warned that Russia's attack could lead to ramifications in East Asia, saying, in a veiled reference to China: that Ukraine today may be East Asia tomorrow. Japan has been forging deeper relations with Southeast Asian nations with economic and security ties to China, while also balancing its own economic interests with China, its biggest trading partner, and has also been extending its outreach to Latin American and African countries in recent months. Japan had also invited Comoros, this year's Africa Union chair, and Brazil to the G-7 summit. In addition, Japan had invited Quad partner countries India and Australia; the Cook Islands, the chair of the Pacific Island Forum; Indonesia, chair of the Association of Southeast Asian Nations; Vietnam; and South Korea.
The G-7 makes high-sounding claims about promoting a peaceful, stable, and prosperous world, but what it does is hinder international peace, undermining regional stability and curbing other countries' development. China urged the G-7 not to become an accomplice in economic coercion. As for economic coercion, the massive unilateral sanctions and acts of decoupling and disrupting industrial and supply chains make the U.S. the real coercer that politicizes and weaponizes economic and trade relations. On the sidelines of the summit, G-7 leaders and invited guests participated in the Partnership for Global Infrastructure and Investment, or PGII, event. The global infrastructure plan to support lower- and middle-income countries was initially launched as "Build Back Better World," at the G-7 Cornwall as an alternative to China's development juggernaut Belt and Road Initiative. The plan was relaunched as PGII at the G-7 summit in Elmau, Germany, in 2022. Under PGII, G-7 countries aim to mobilize $600 billion in global infrastructure investment by 2027. Many countries in the Global South are dealing with unsustainable debt levels, much of it from high-interest Chinese infrastructure loans. When the high-debt levels are coupled with the impact of the COVID-19 pandemic and rising food and energy prices caused by the war in Ukraine, which creates more worry that these conditions could lead to a financial collapse in some countries. Indeed, global challenges cannot be addressed by the G-7 alone, and must be addressed in cooperation with the partner countries in the international community, the countries of the Global South including China and Russia along with a broad swath of dozens of emerging and developing nations. We must hope to demonstrate that the world will make a positive and concrete contribution considering the needs of the respective countries through a people-centered approach.