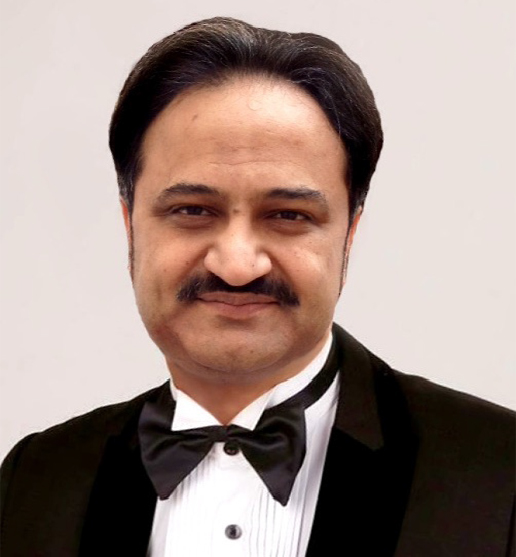 The writer is an
economist, anchor,
analyst and the
President of all
Pakistan Private
Schools' Federation
president@Pakistan
Pakistan is making efforts to strike a staff-level agreement with the International Monetary Fund (IMF) to bridge the gap of external financing requirements. Without striking a deal with the IMF under the existing USD 6 billion Extended Fund Facility (EFF), this massive gross external financing requirement will be at risk in the wake of the suspension of program loans from other multilateral creditors such as the World Bank (WB) and Asian Development Bank (ADB). The credit rating agencies may further downgrade the country's ratings, so generating funds through the issuance of international bonds will become expensive. Pakistan's economy is facing pronged challenges; internationally, it is facing soaring prices of essential commodities such as oil, gas, wheat, and sugar and unusually high shipping charges on its foreign trade; regionally, it is grappling with the economic and financial fallout of an extremely volatile situation in Afghanistan; and domestically, it is trying to come to grips with a falling rupee value and the lack of resources to keep the prices of electricity, gas, and oil in check.
Pakistan is in the throes of a deep economic crisis requiring gross external financing of USD 51.6 billion within a two-year period (2021-2023) in order to fulfill its needs. Despite placing very conservative estimates assessed by the IMF, Pakistan's gross external financing requirements stand at USD 23.6 billion in 2021-22 and USD 28 billion in 2022-23. The IMF was asking for the removal of distortions into the taxation system and pointed out that different GST exemptions and rates should be aligned with the standard rate of 17 per cent, and should also be imposed on Petroleum Oil Lubricants (POL) products. The GST rate on fertilizer, tractors, and other items should also be brought at the standard rate of 17 per cent.
The increased global appetite for energy and other commodities as a result of this recovery has, in turn, triggered a hike in prices of fuel. The impact of high commodity prices has been compounded by their expensive landing costs in Pakistan. And, then, the depreciating value of the rupee against the US dollar is making Pakistani imports further expensive. Weak administrative mechanisms at the district and local levels are another reason for price hikes. These poor mechanisms are also responsible for the unchecked smuggling of wheat, wheat flour and urea fertilizer to Afghanistan whose economy is reeling under the de facto economic and financial sanctions imposed by the US.
Considering that a major chunk of federal revenues comes from these very duties and taxes, withdrawing or reducing them will certainly increase the fiscal deficit. No quick fix is available for this situation except withdrawing or reducing duties and taxes on the import of essential commodities. Another solution suggested by many is that the rupee must be strengthened in order to make imports cheaper. This, however, does not work due to two factors: first, the rupee's strength or weakness is heavily dependent on the state of the economy as well as the inflow and outflow of foreign exchange. If economic growth is weak and the outflow of foreign exchange is stronger than its inflow – as is the case with Pakistan these days –keeping the rupee artificially strong will deplete our meagre foreign exchange reserves which we need to meet our current account deficit.
The State Bank of Pakistan (SBP) has around $20 billion in reserves. It can sell some of them to improve their supply in the market and strengthen the rupee value. But then, it will be left with less foreign exchange than what it needs to pay for essential imports and return foreign loans. The central bank is rightly tilted towards maintaining its reserves to avoid a balance of payment crisis. The artificially strengthened rupee also subsidizes imports and hurts domestic manufacturing as well as export growth. The only way to strengthen the rupee without a negative impact on exports and foreign exchange reserves is to, somehow, increase the supply of dollars. This can be done by raising export earnings, inducing foreign direct investments, securing foreign loans, and increasing the flow of remittances from overseas Pakistanis. While ex-pats have been sending increasingly more money back home than they did in the past, there is little to no progress in export growth and foreign direct investments. This means that the foreign exchange supply remains fragile, with any small change in international and regional situations having the potential to upend it totally.
The growth would depend on implementation of key structural reforms, particularly those aimed at sustaining macroeconomic stability, increasing competitiveness and improving financial viability of the energy and development sector.
The situation in Afghanistan has three major implications for Pakistan's economy. First, given Pakistan's fraught relations with the US, it remains uncertain if Pakistan will be taken off the Financial Action Task Force's (FATF's) grey list – the review is scheduled next month. Second, and for the same reasons, Pakistan should not expect any leniency during the next IMF review and will have to fulfill all the commitments it made while signing the ongoing loan package. Third, Pakistan will remain an unattractive destination for foreign investors due to the negative coverage its security situation gets in the American media. The only thing that government can really do is to carry out a thorough and realistic analysis of its economic and Afghan policy and then ensure that this policy does not have serious economic consequences.
Also, it should take steps to save people from the devastating effects of rising inflation. This can be done by increasing their livelihood opportunities through carefully rolling out. The government should also strengthen its purchasing power through targeted subsidies using the National Socioeconomic Registry's survey data on energy and food items.
The International Monetary Fund (IMF) forecast an inadequate growth rate of four percent for Pakistan coupled with an elevated rate of inflation and stubborn unemployment rate during the current fiscal year. This growth rate is exactly the same as projected by the Asian Development Bank (ADB) about two weeks ago and significantly higher than 3.4pc forecast by the World Bank a few days ago, which was rejected by the government as unrealistic. Fitch Solutions had projected Pakistan's growth rate at 4.2pc which was significantly lower than the budgeted target of 4.8pc. The State Bank of Pakistan has anticipated GDP growth at the higher side of 4-5pc. Inflation is projected to edge up in FY22 with expected domestic energy tariff hikes and higher oil and commodity prices before moderating in FY23. Poverty is expected to continue declining, reaching 4pc by FY23. The current account deficit is projected to widen to 2.5pc of GDP in FY23 as imports expand with higher economic growth and oil prices. Exports are also expected to grow strongly after initially tapering in FY22, as tariff reform measures gain traction supporting export competitiveness. In addition, the growth of official remittance inflows is expected to moderate after benefiting from a Covid-19 induced transition to formal channels in FY21. Despite fiscal consolidation efforts, the deficit is projected to remain high at 7pc of GDP in FY22 and widen to 7.1pc in FY23 due to pre-election spending.
The growth would depend on the implementation of key structural reforms, particularly those aimed at sustaining macroeconomic stability, increasing competitiveness, and improving the financial viability of the energy and development sector. Implementation of critical revenue-enhancing reforms, particularly the General Sales Tax harmonization, will support a narrowing of the fiscal deficit over time. Public debt will remain elevated in the medium-term, as will Pakistan's exposure to debt-related shocks. Moreover, digital technologies make services more tradable and enable services to increase the productivity of other sectors including manufacturing. Digital platforms open up new markets for firms. While short-term recovery is important, policymakers should also seize the opportunity to address deep-rooted challenges and pursue a development path that is green, resilient, and inclusive.